[vc_row full_width="stretch_row_content_no_spaces" css=".vc_custom_1602590217382{margin-top: 0px !important;margin-bottom: 0px !important;border-top-width: 0px !important;border-bottom-width: 0px !important;padding-top: 0px !important;padding-bottom: 0px !important;}"][vc_column css=".vc_custom_1602590153350{margin-top: 0px !important;margin-bottom: 0px !important;border-top-width: 0px !important;border-bottom-width: 0px !important;padding-top: 0px !important;padding-bottom: 0px !important;background-image: url(https://schwarzloseberlin.com/wp-content/uploads/2020/05/jfs-creatives-1.jpg?id=23127) !important;background-position: center !important;background-repeat: no-repeat !important;background-size: cover !important;}"][vc_empty_space height="500px"][/vc_column][/vc_row][vc_row full_width="stretch_row" el_id="starter" css=".vc_custom_1490091618627{margin-top: 0px !important;margin-bottom: 20px !important;border-top-width: 0px !important;border-bottom-width: 0px !important;padding-top: 0px !important;padding-bottom: 0px !important;background-image: url(https://schwarzloseberlin.com/wp-content/uploads/2016/09/snow.png?id=332) !important;background-position: 0 0 !important;background-repeat: repeat !important;}"][vc_column][vc_column_text el_class="chapter" css=".vc_custom_1490180008125{padding-top: 20px !important;padding-bottom: 5px !important;}"]
J.F. SCHWARZLOSE BERLIN
PEOPLE BEHIND THE BRAND
[/vc_column_text][vc_column_text el_class="chapter sixty-centered" css=".vc_custom_1490180164395{padding-bottom: 20px !important;}"]In 2012, J.F. Schwarzlose Berlin revitalizes and creates fragrances that function like a mirror for modern Berlin. Their basis is made of high perfume oils in high concentration in the stylish and reduced design J.F. Schwarzlose stands for.[/vc_column_text][/vc_column][/vc_row][vc_row][vc_column width="1/2″][vc_column_text el_class="persona"]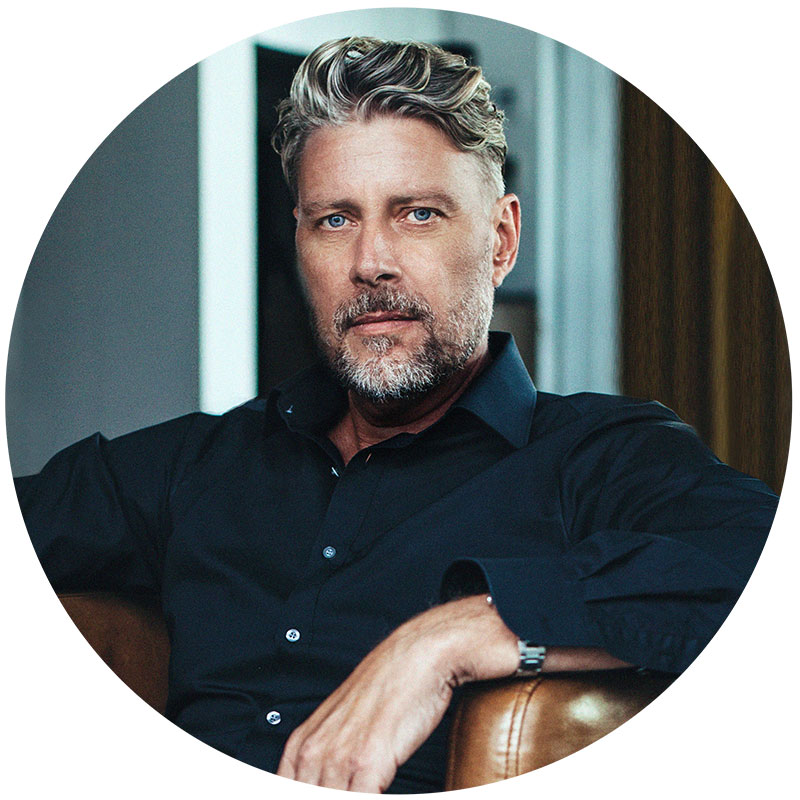 Lutz Herrmann
Over ten years ago, Lutz Herrmann, creative director of J.F. Schwarzlose Berlin, came across the Berlin brand J.F. Schwarzlose Söhne. As a successful designer for perfume bottles and expert in perfumery he was so impressed by the elegant simplicity of this traditional Berlin brand that he intensified his research. The diverse history and the early modernity of the German perfume manufacturer quickly convinced Herrmann to work on a plan. Quickly after, the art-historically literate and two partners began to undertake the revitalization of this fine brand as J.F. Schwarzlose Berlin.[/vc_column_text][/vc_column][vc_column width="1/2″][vc_column_text el_class="persona"]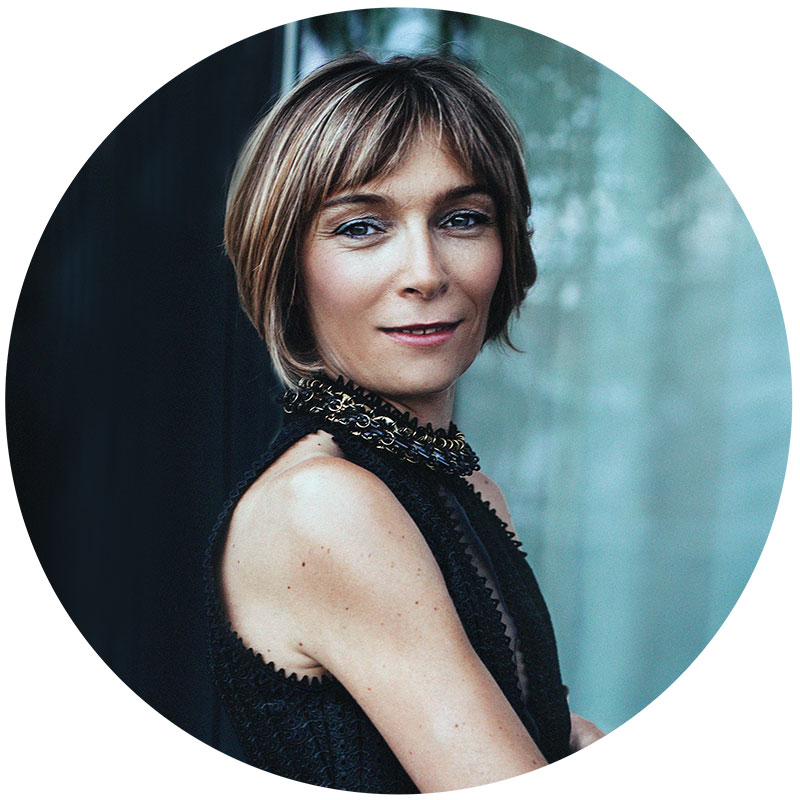 Véronique Nyberg
The perfumer Véronique Nyberg, to whom Lutz Herrmann transmitted his passion for the brand J.F. Schwarzlose Berlin. Under the charm of this surprising discovery, she immediately felt to put a modern spin to this beauty from the 1800's. A true challenge, which ignited the perfumer's creative passion.
[/vc_column_text][vc_column_text el_class="persona"]
Véronique Nyberg – "the nose"
Véronique recently experienced love at first sight when she met the brand J.F. Schwarzlose Berlin with its creative director Lutz Herrmann. Indeed, Veronique finds her inspiration in many different places: from the secretive and mysterious world of molecules, to edgy art installations and history. The challenge of working on the J.F. Schwarzlose Berlin brand, a beautiful and glorious "1900 sleeping beauty" immediately resonated with her desire to create a link between the past and the present, between Berlin and the rest of the world.
Véronique and Berlin
To Véronique, Berlin embodies the spirit of artistic energy, of creation at large, and while discovering the origins of J.F. Schwarzlose, she captured its contemporary feel, its timeless spirit. To create the new perfumes of this brand, she wanted to capture the intensity, and the energy of Berlin, past and present, and put it in a bottle.
To do this, she chose the most precious natural ingredients, for their extravagance, brilliance and power. She combined them, creating exquisite alliances, luxurious and refined, a tribute to the splendors of Berlin.[/vc_column_text][/vc_column][/vc_row][vc_row disable_element="yes" css=".vc_custom_1563468108819{margin-top: 30px !important;}"][vc_column width="1/2″][vc_column_text el_class="persona"]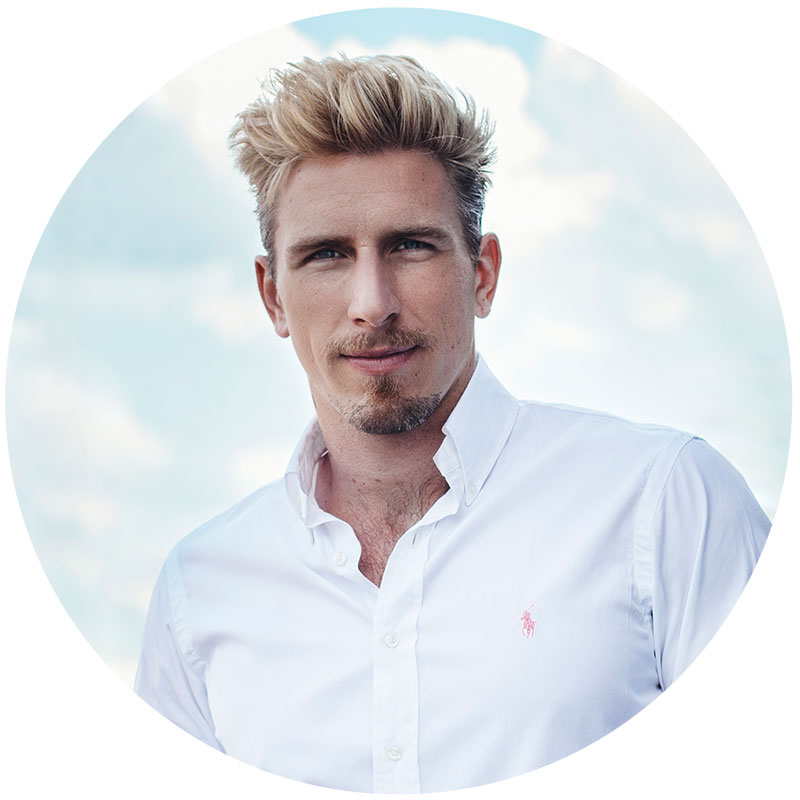 Tamas Tagscherer
Tamas Tagscherer, co-founder, who found his new domicile in Berlin, takes care of marketing and distribution of J.F. Schwarzlose Berlin.[/vc_column_text][/vc_column][vc_column width="1/2″][/vc_column][/vc_row][vc_row][vc_column][vc_empty_space height="100px"][/vc_column][/vc_row]