J.F. SCHWARZLOSE PARFUM CAPTIVES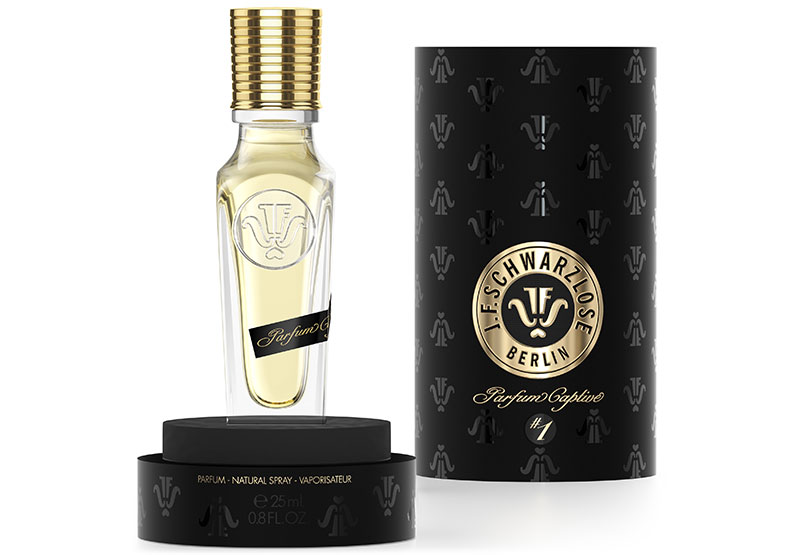 CAPTIVE #1
Parfum Captive #1 highly concentrated Chypre Extrait with Iris and spices. Mysterious – inspired by Nordic fairy woods.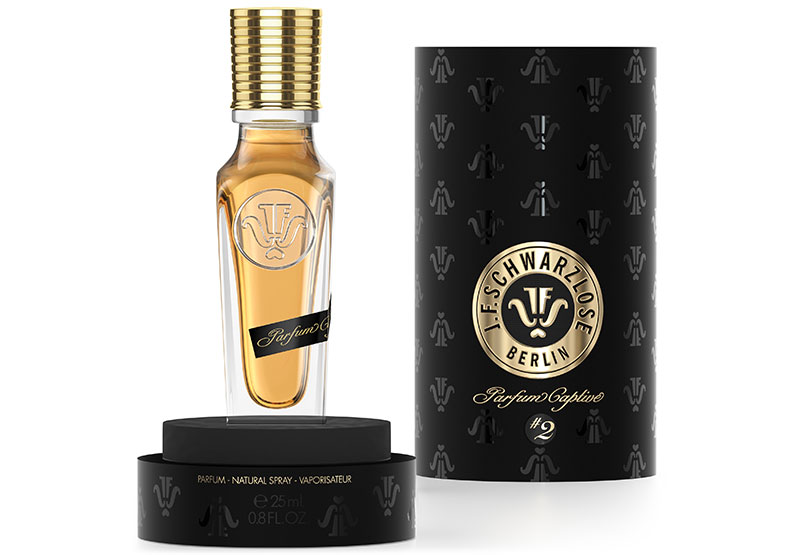 CAPTIVE #2
Parfum Captive #2 highly concentrated  Oriental Extrait with Sandalwood and spices. Dark – inspired by the deep Black Forest.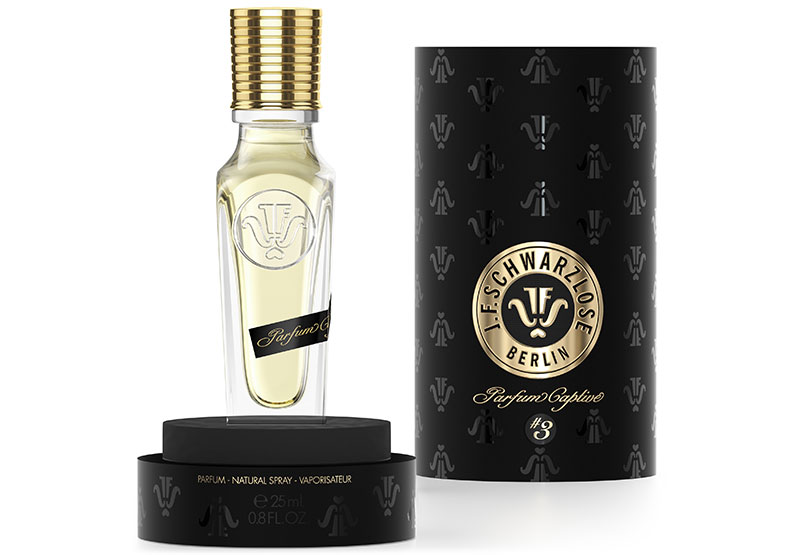 CAPTIVE #3
Parfum Captive #3 highly concentrated Exotic Extrait with Grapefruit and spices. Tropical – inspired by rain forests.


Nature can tell many stories about creatures and spirits, living in forests and hiding under stones. The trees and plants seem to talk and to change places. They can confuse wanderers and make them lose their way in the greens.
J.F. Schwarzlose tells the tales that lie in between the obvious.The creation of perfume is an art that has a story to tell; an individual story for every person who wears our Parfum Captives – they will enchant the wearer along with their surroundings.
The structure of every Parfum Captive consists of a spicy base, a core natural ingredient and a unique "MANE Captive". As a base Véronique used an accord of newly developed "MANE spices", as heart a natural oil and for perfection a unique "MANE Captive".
This unique composition, which is found in all three Parfum Captives elevates them onto a new level of olfactive craftsmanship and forms a harmonious line.
For the launch of this specific trilogy of the JFS Parfum Captives focus is on the qualitative aspect of all packaging elements. Through technologies like the semi-automatic production of glass, which allows precision and great glass flow or to handcrafted boxes with high-end finishes such as hotfoil embossing and gloss varnishing unique products have been created.
All scents are vegan.