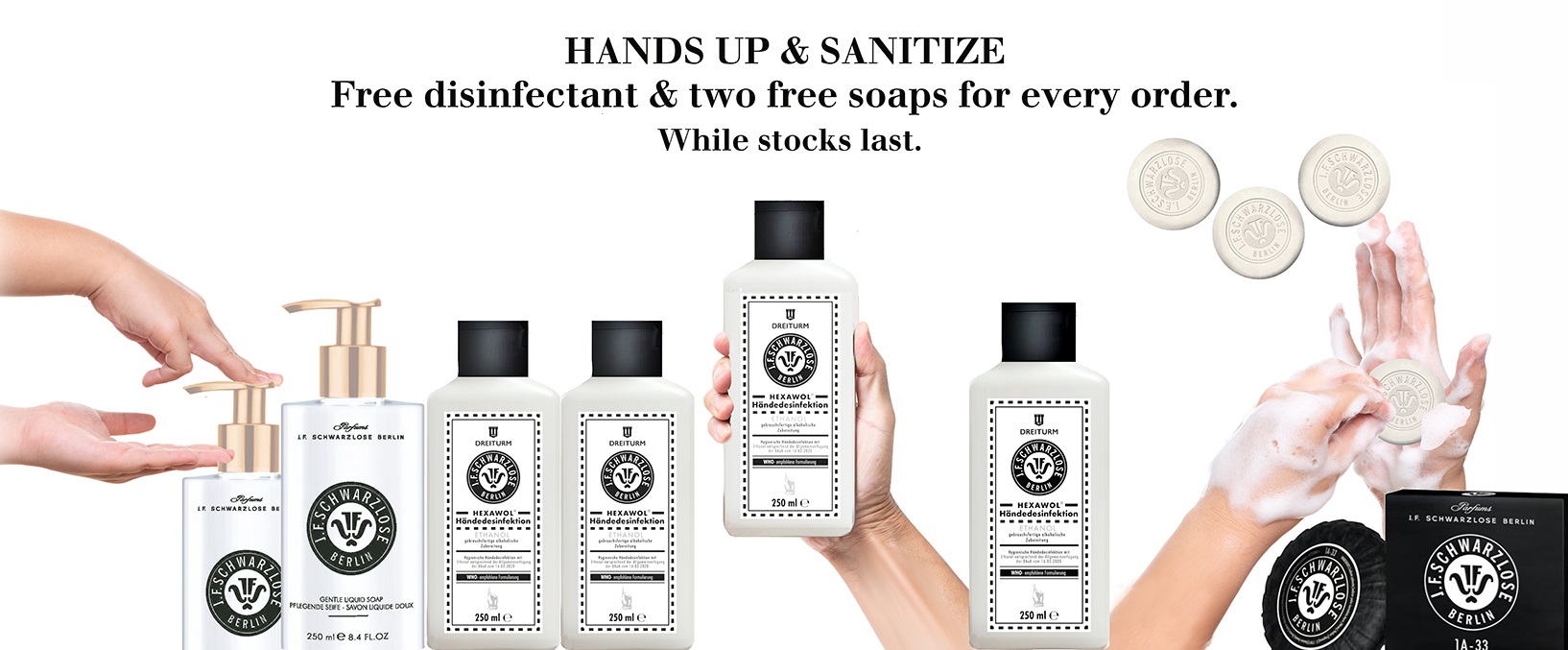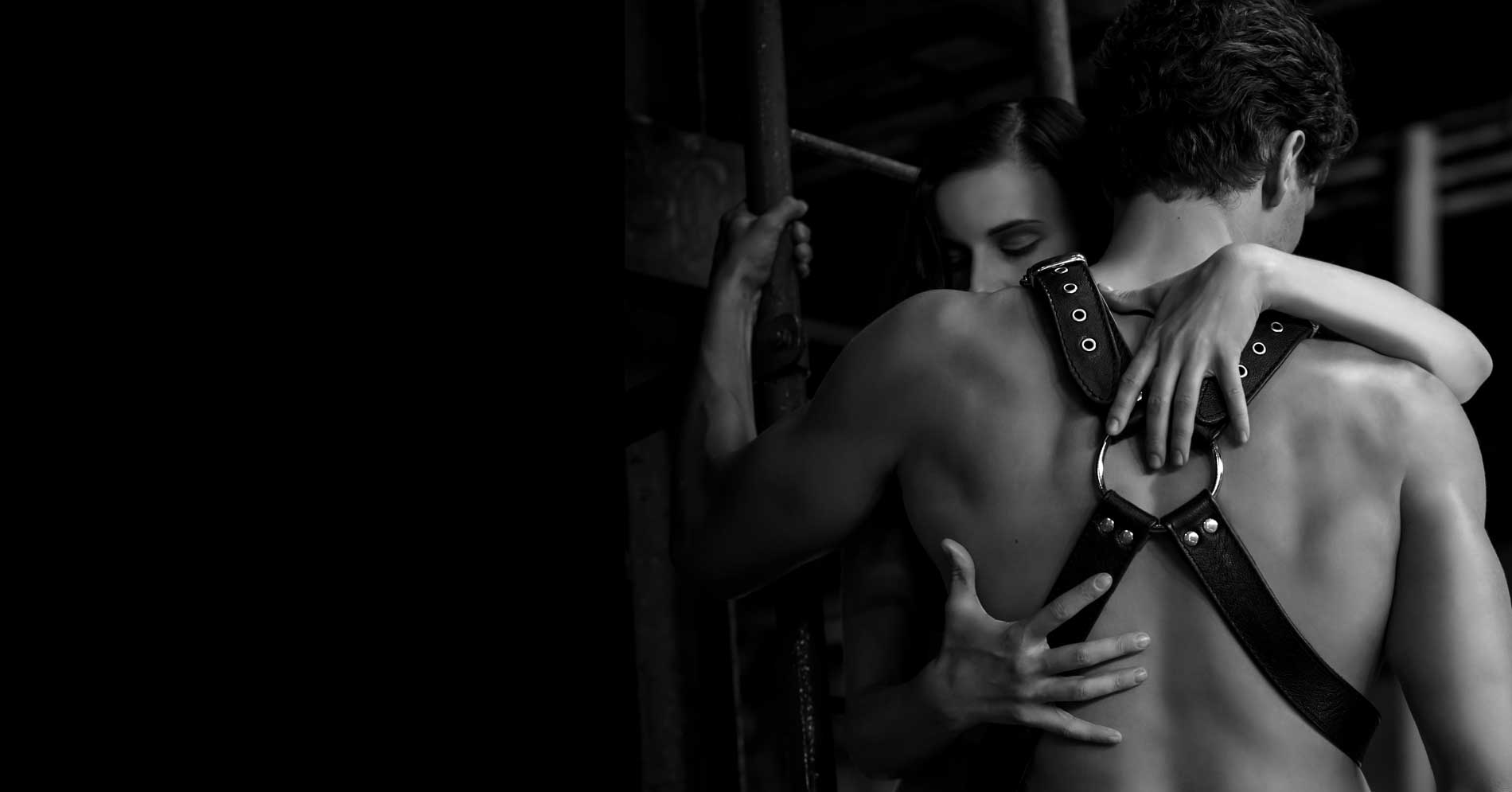 LIQUID LEATHER OVERDOSE
LEDER 6
Leather is a fetish - a fetish is an object to which magical powers are attributed; an object of desire. Leder 6 is also inspired by the Berlin fetish scene.
SEE PRODUCT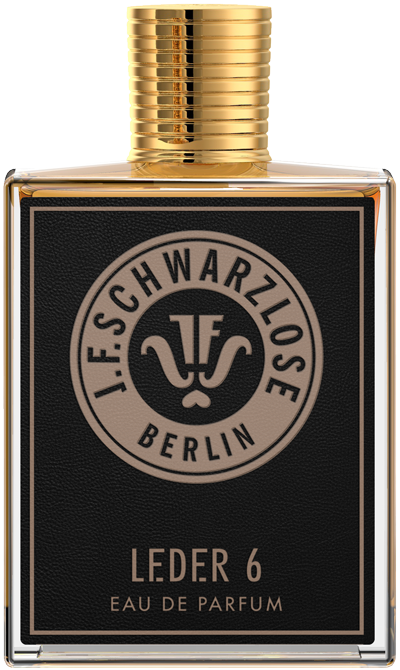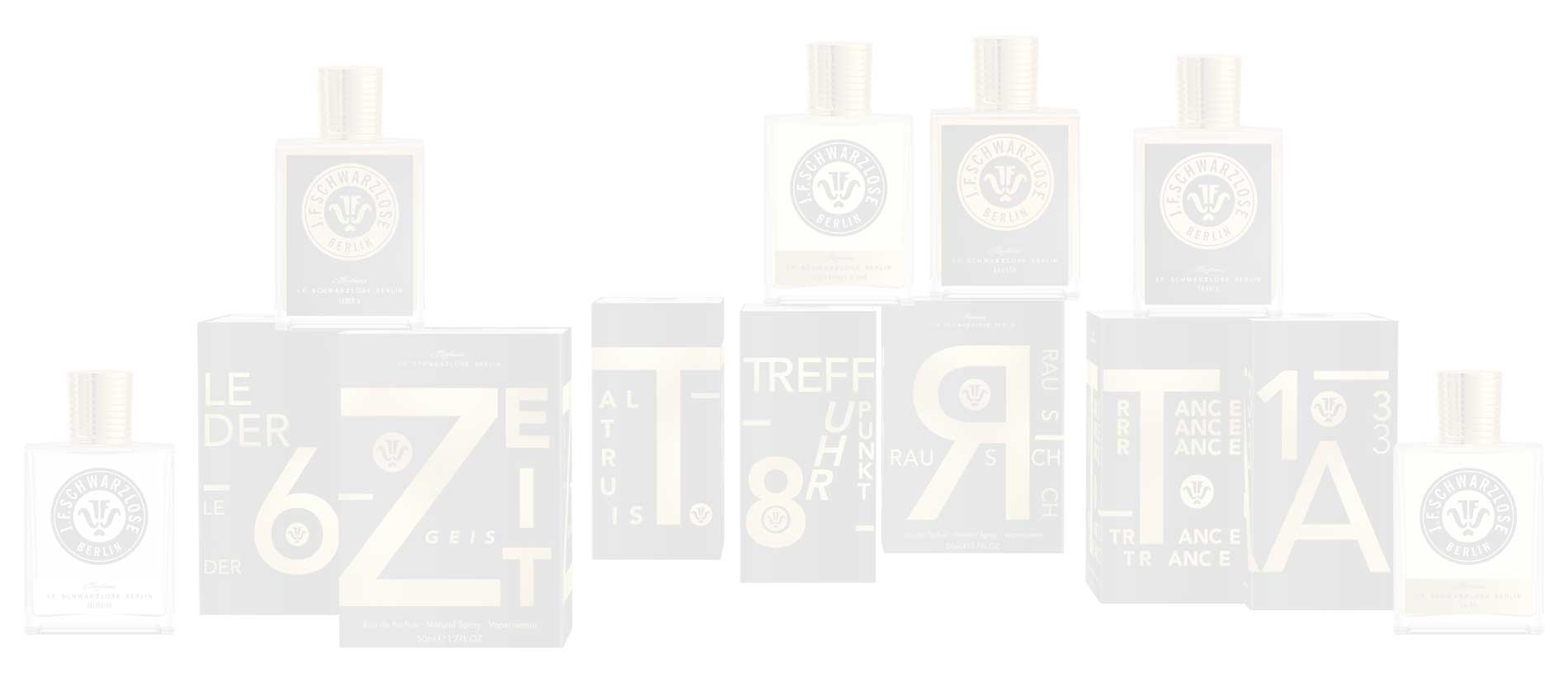 SPECIAL EDITION
SPECIAL EDITION
We deliver all fragrances as Art Edition 2019 - inspired by Bauhaus.
SHOW FRAGRANCES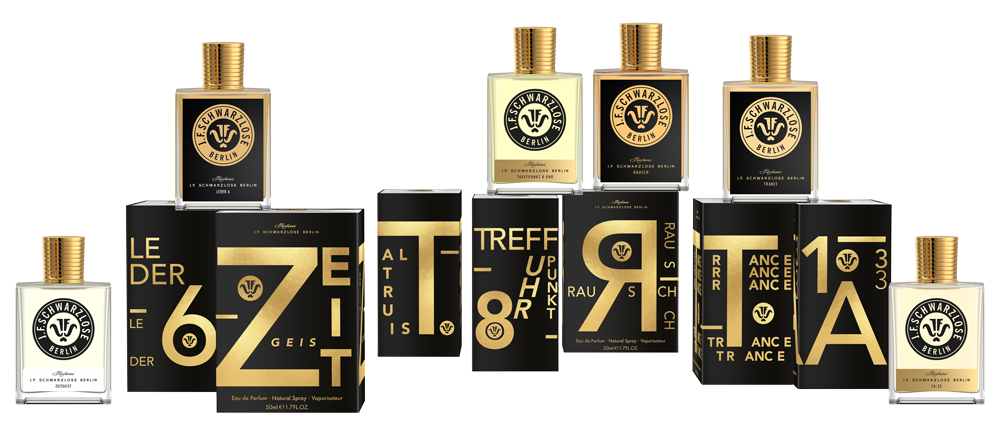 NEW IN OUR ASSORTMENT
20|20
A burst of floral, fruity sweetness mingles with spicy patchouli and cool freshness of rose and geranium
SEE PRODUCT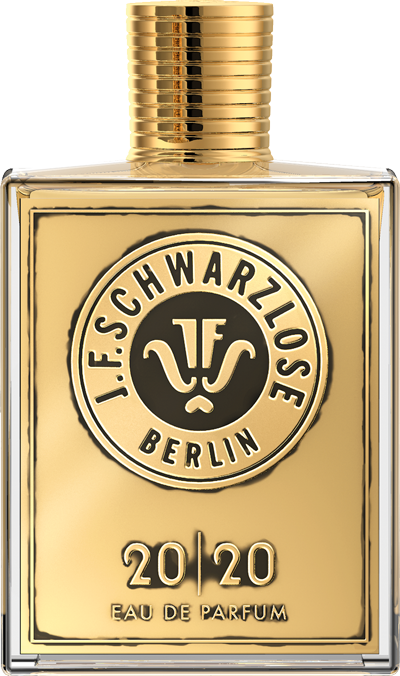 J.F. SCHWARZLOSE BERLIN
TRADITION AND QUALITY SINCE 1856
The series of new perfumes by J.F. Schwarzlose Berlin includes creations that function like a mirror for modern Berlin. Designed for fragrance connoisseurs and individualists, they are confident without having to be loud. They are cosmopolitan and timeless, original and authentic and at the same time beyond any mainstream attitude.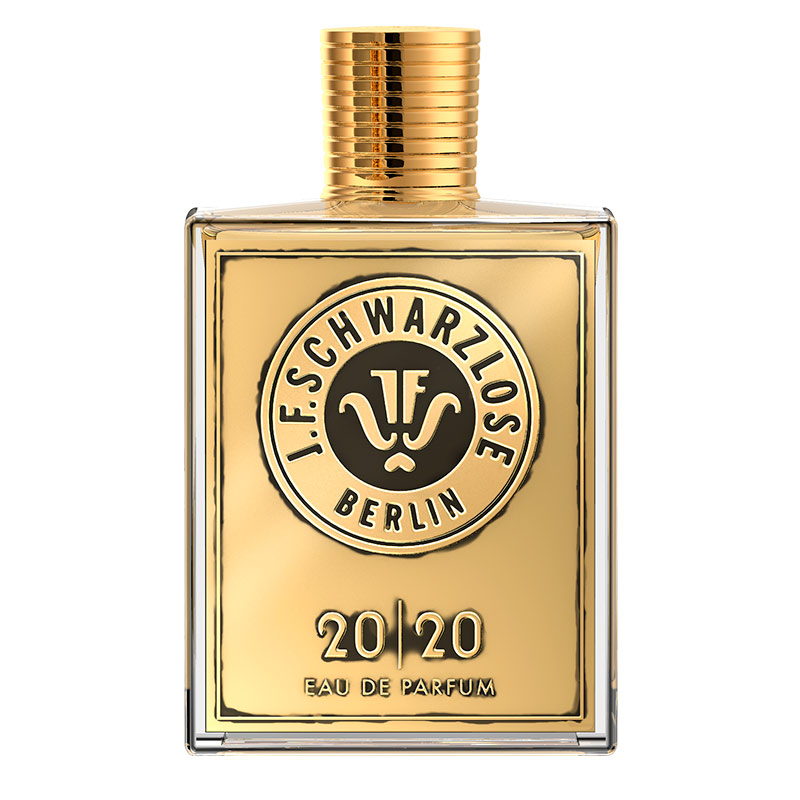 Rose Essential oil, Benjoin resinoid, Patchouli essential oil, Amber wood, Pink pepper Jungle Essence™ and Geranium Bourbon essential oil
»successfully revived a traditional brand...very successful«

»international perfume house, made in Berlin... creates excitement in beauty circles«