SCHWARZLOSE AND ANCESTOR
TRADITION AND QUALITY SINCE 1856
The series of new perfumes by J.F. Schwarzlose Berlin includes creations that function like a mirror for modern Berlin. Designed for fragrance connoisseurs and individualists, they are confident without having to be loud. They are cosmopolitan and timeless, original and authentic and at the same time beyond any mainstream attitude.
The piano-maker Joachim Friedrich Schwarzlose set up a chemist's shop and colonial goods shop with the hope that the lucrative business could provide a good future for his eleven children. The company J.F.Schwarzlose Söhne was located close to Gendarmenmarkt in Berlin.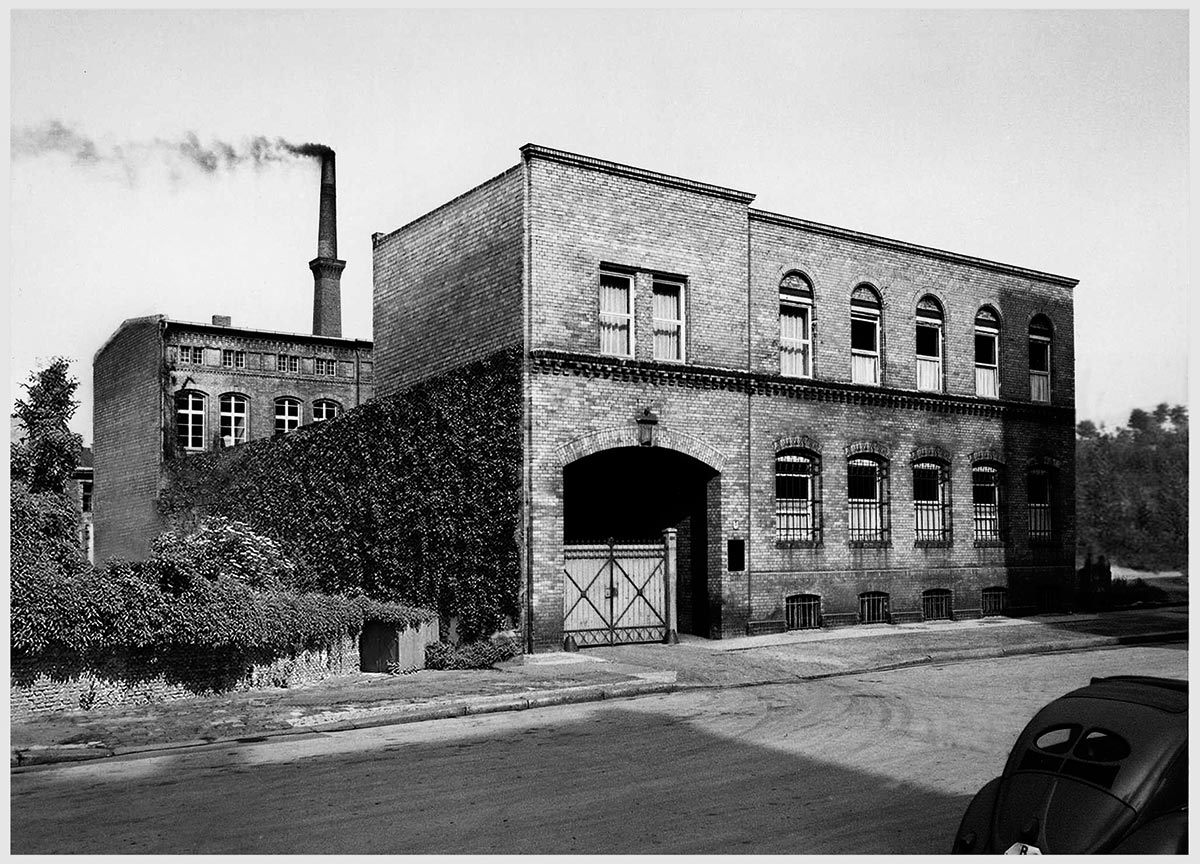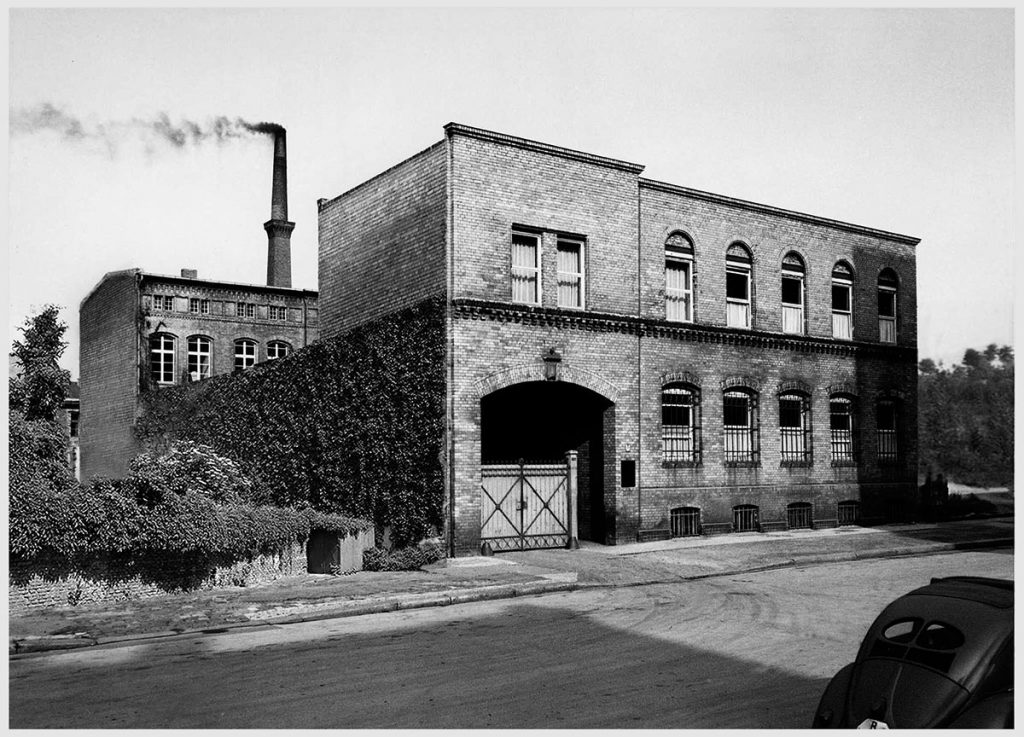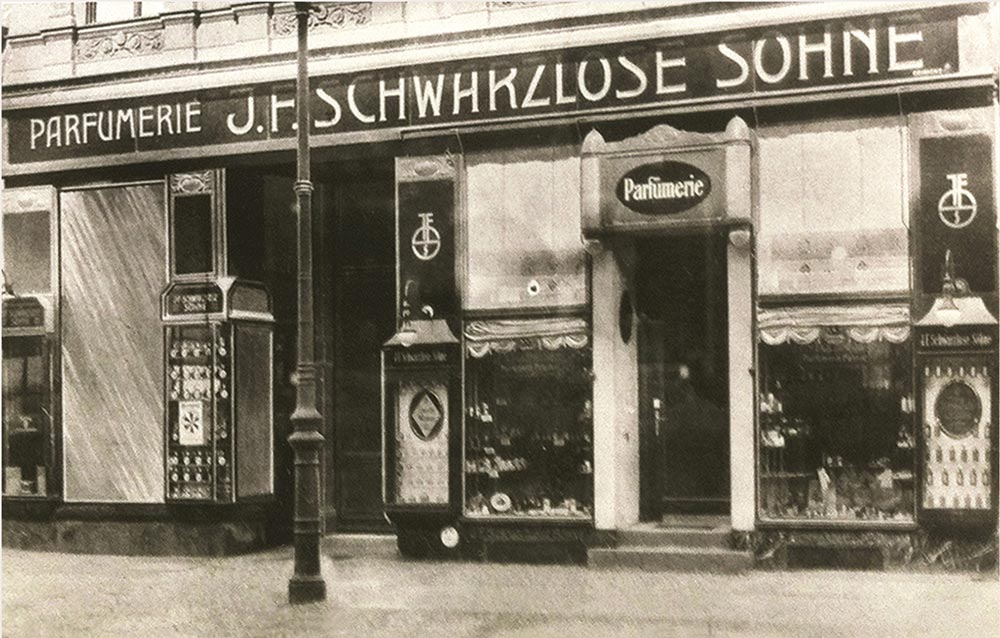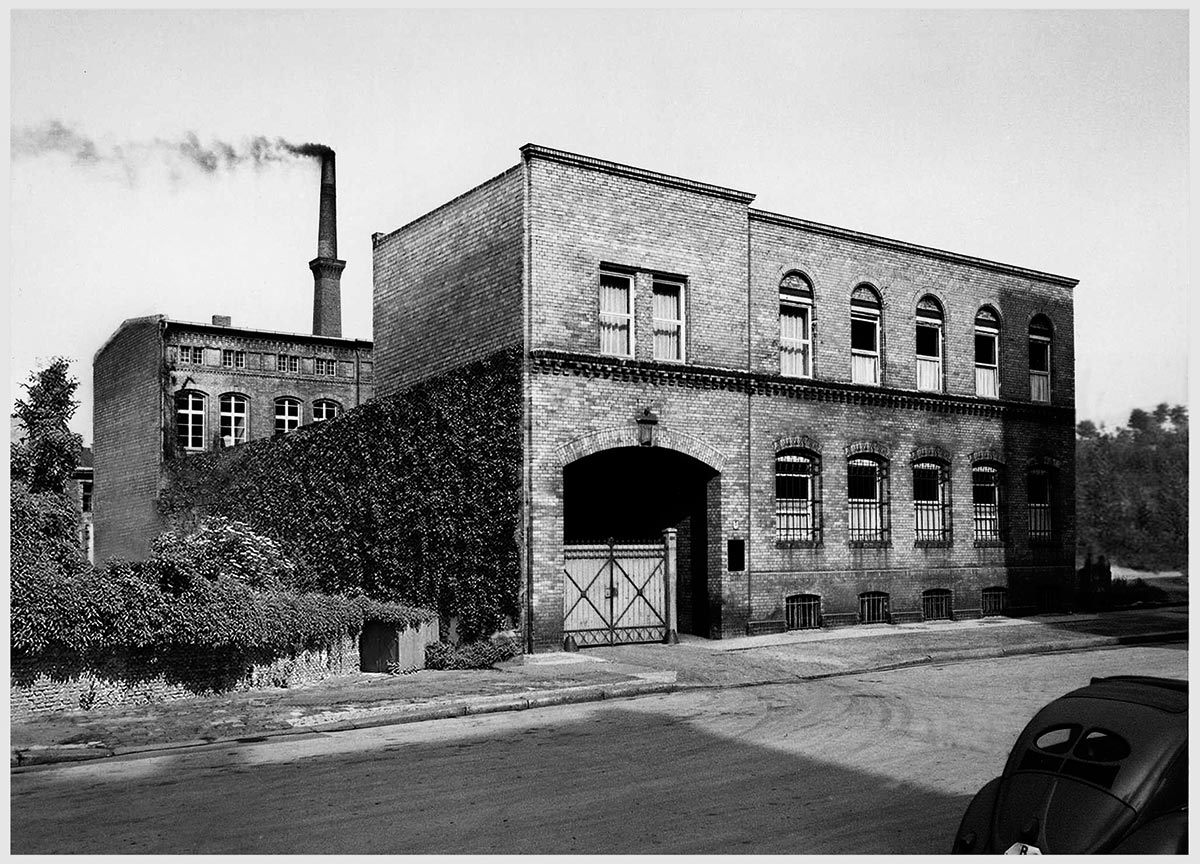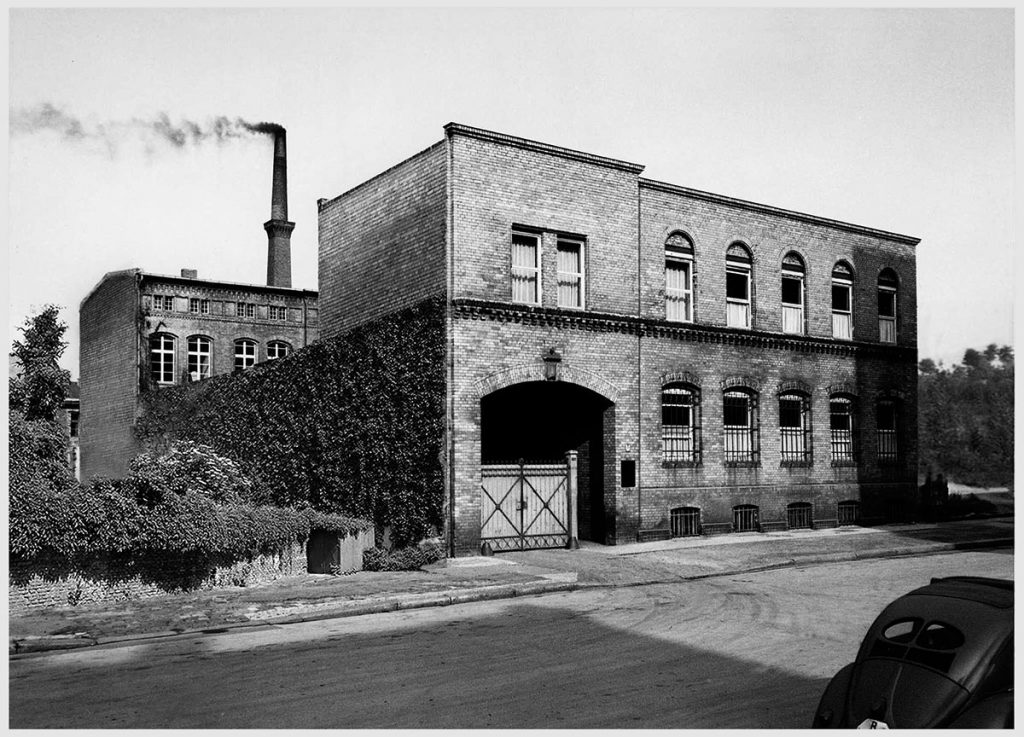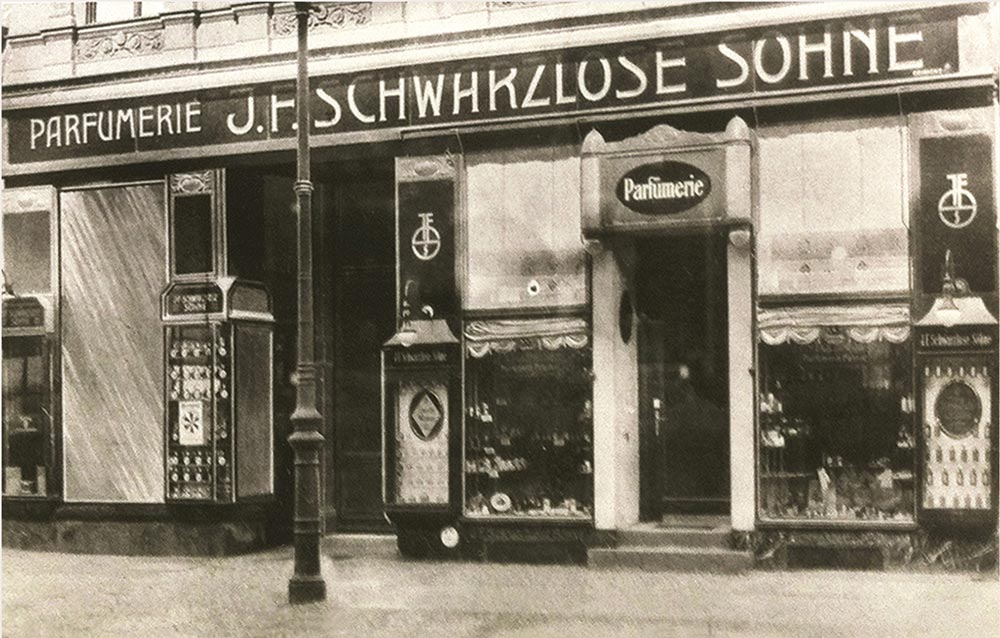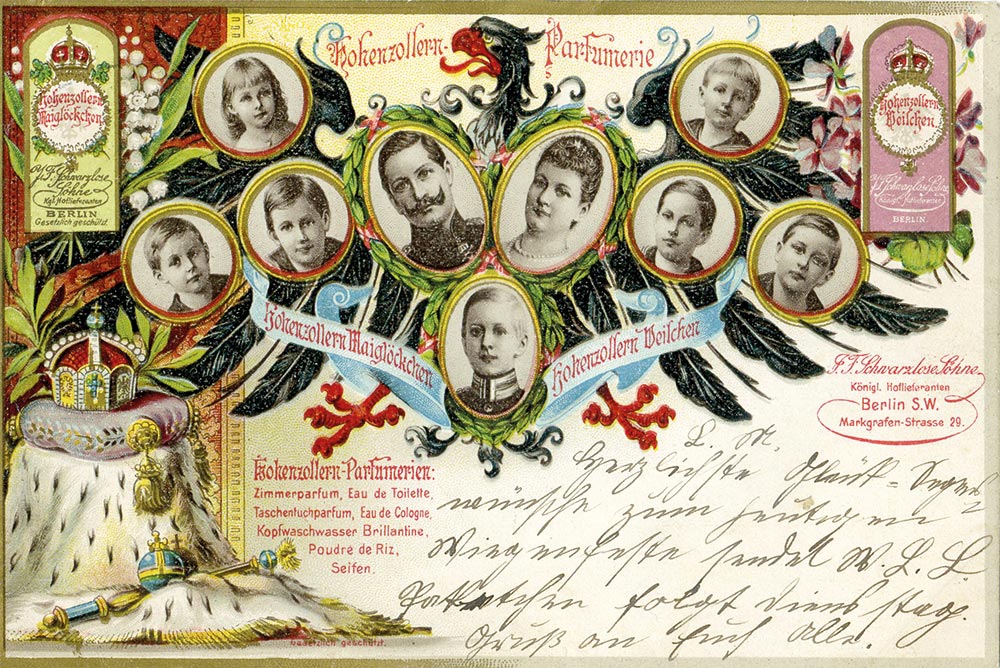 His son Max Schwarzlose founded his own business while another son, Franz, took over the competitor A. Heister & Co.
In 1875, the original business was transferred to Paul Köthner, the husband of Joachim's daughter Clara Schwarzlose. The cosmetics factory's range of products included innovations such as the first non-hazardous hair dye in the world, Aureol.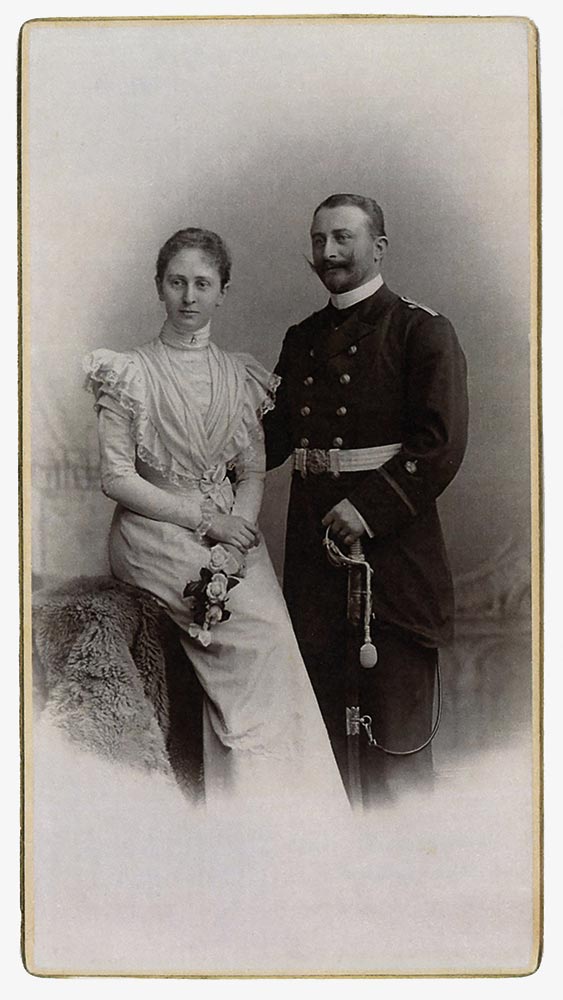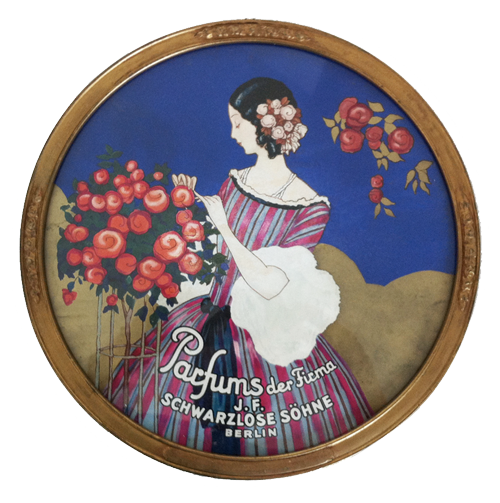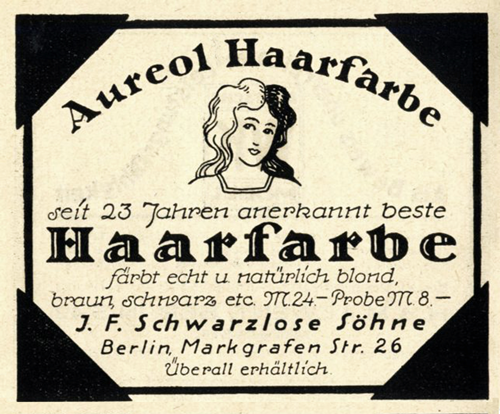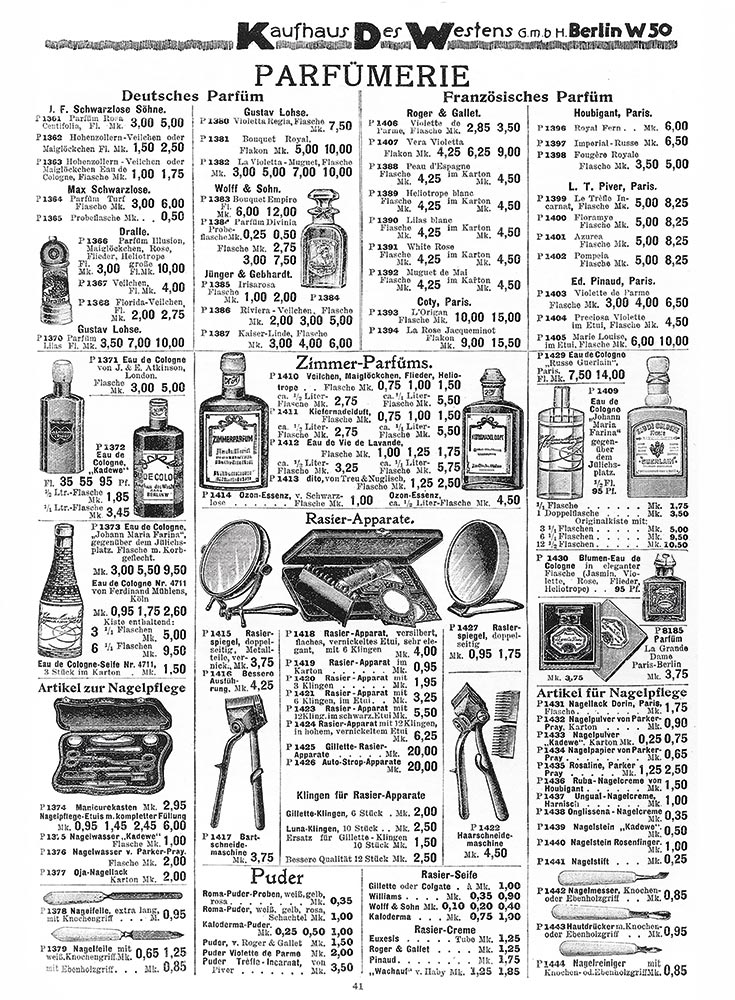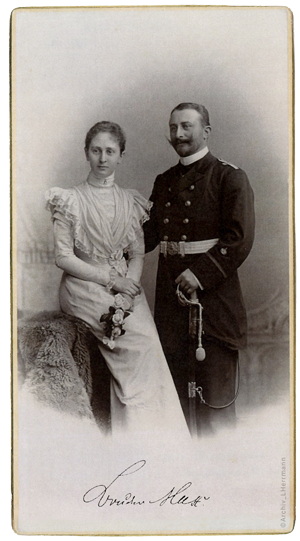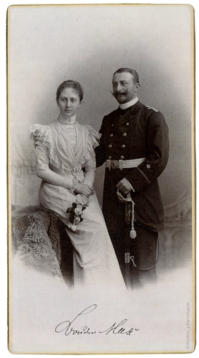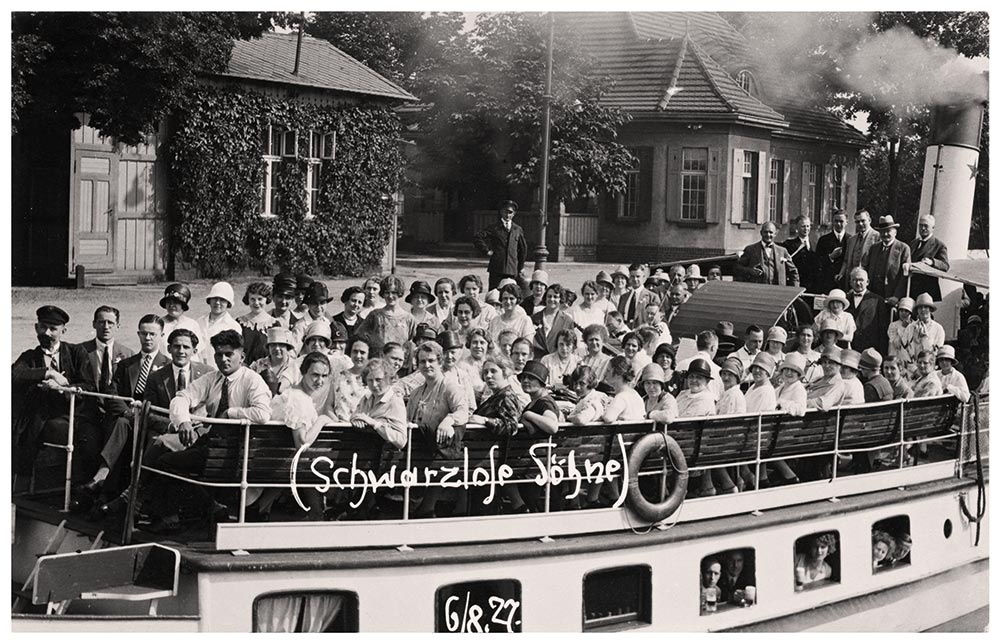 In 1902, Paul Köthner, together with Max and Franz Schwarzlose, took over the competitor Treu & Nuglisch. The factory in Dreysestraße 5 became a new production site. After 1902, the business was expanded internationally by Paul's, son Ernst Köthner. Exports to the Chinese Imperial Court brought them increased revenue even during the First World War.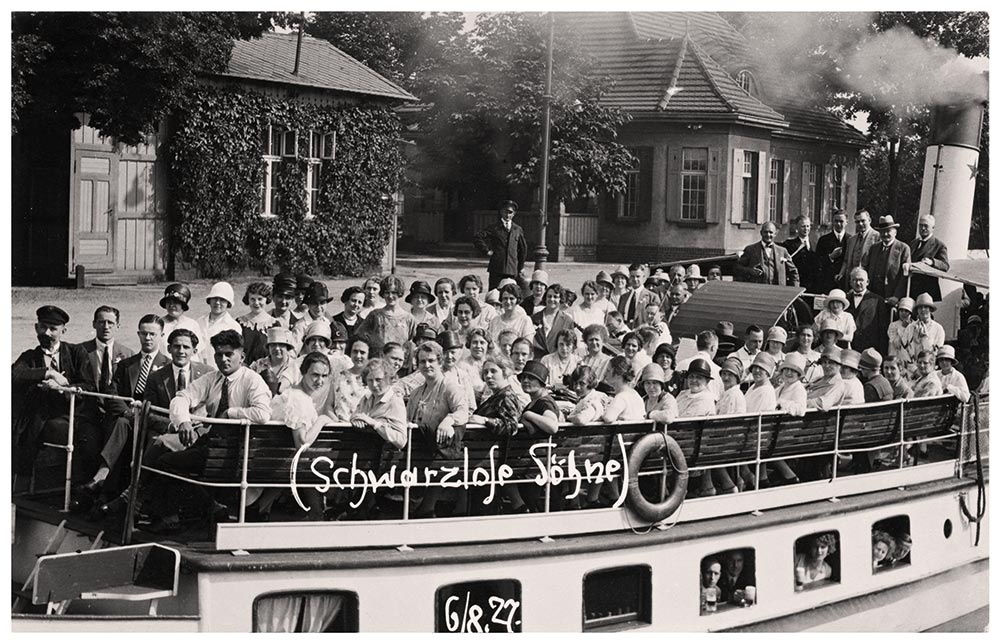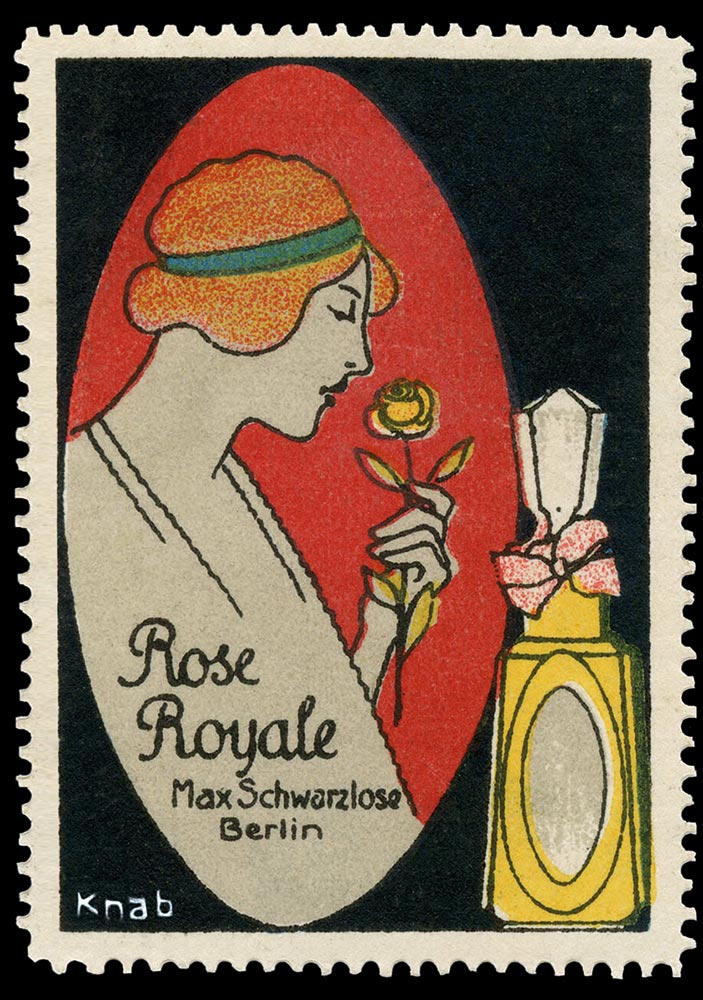 Company vehicle in front of the factory in Moabit, 1917. The company logo and the words Rosa Centifolia can be seen on the delivery truck. According to historical accounts, the truck was painted a striking shade of pink for advertising purposes. On 1 October 1907, standardised automobile license plates were introduced for countries within the German Empire. The territory of Prussia was assigned the Roman numeral I and the administrative district Berlin was assigned the letter A. Within Berlin, numbers from 1 to 20 were issued in 1920, including 3 for the district of Wedding and 33 for the sub-district of Moabit. J.F.SCHWARZLOSE SÖHNE used the local license plate assigned to its production location as the name for its scent creation IA–33, a modern scent for sporty, car-loving women.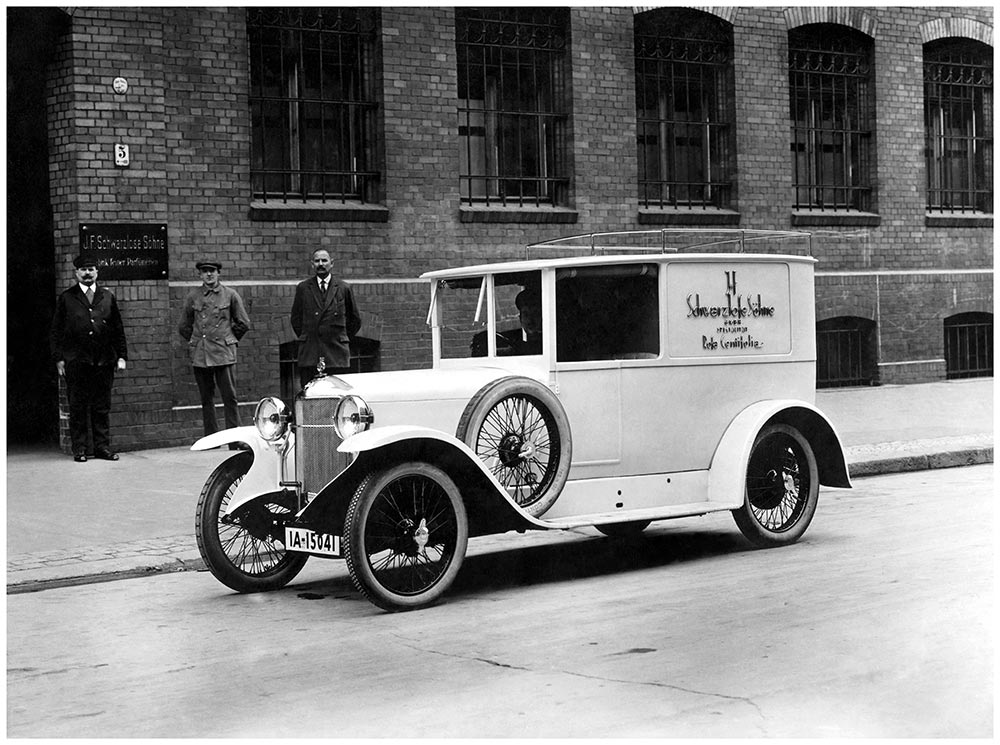 In 1930, Werner Köthner took over the management of the company. He was killed in 1943 as a result of the Nazi regime's repression. The factory and the business were reduced to ashes in the final days of the war.
In 1951, the widow Anni Köthner rebuilt the factory in Berlin-Moabit using funds from the Marshall Plan. In 1975, she gave up the business as a result of the Berlin Senate's decision that Moabit would be turned into a strictly residential district. In 1929, inflation forced Franz Schwarzlose's company to restrict itself to retail commerce, but it continued under the leadership of his son Eduard. In 1965, Franz's grandson Peter Schwarzlose sold Max Schwarzlose's company to Mouson.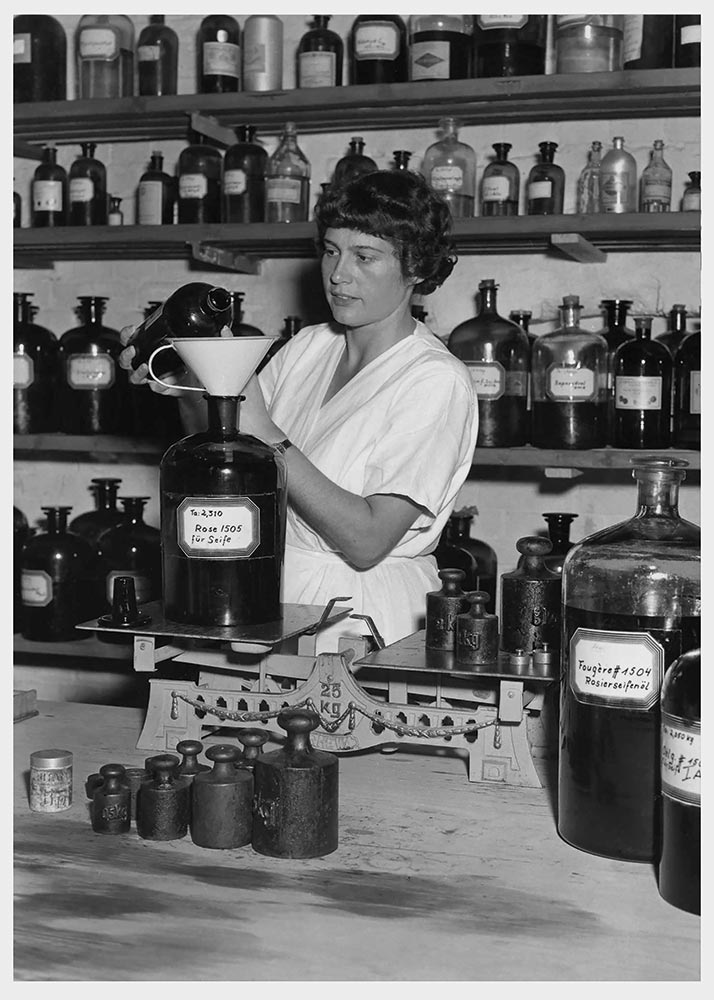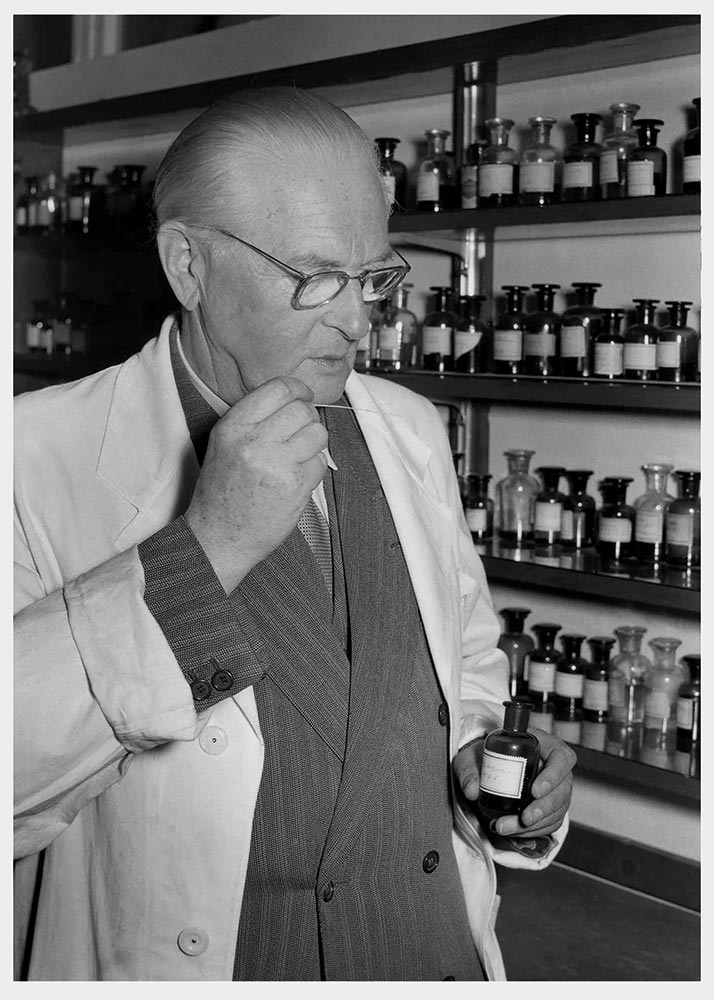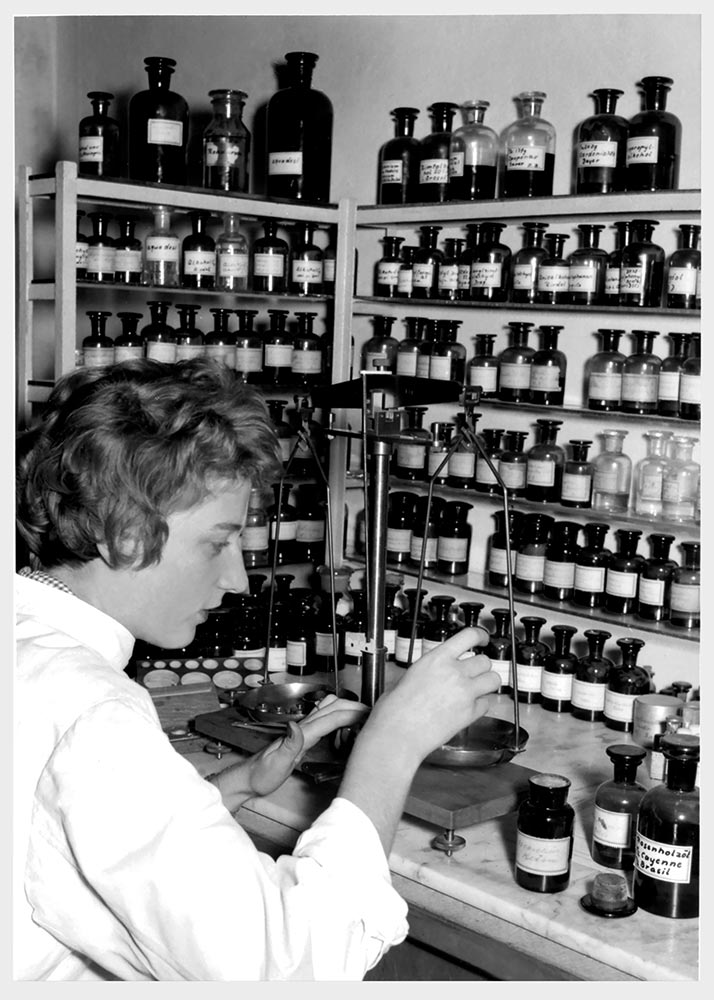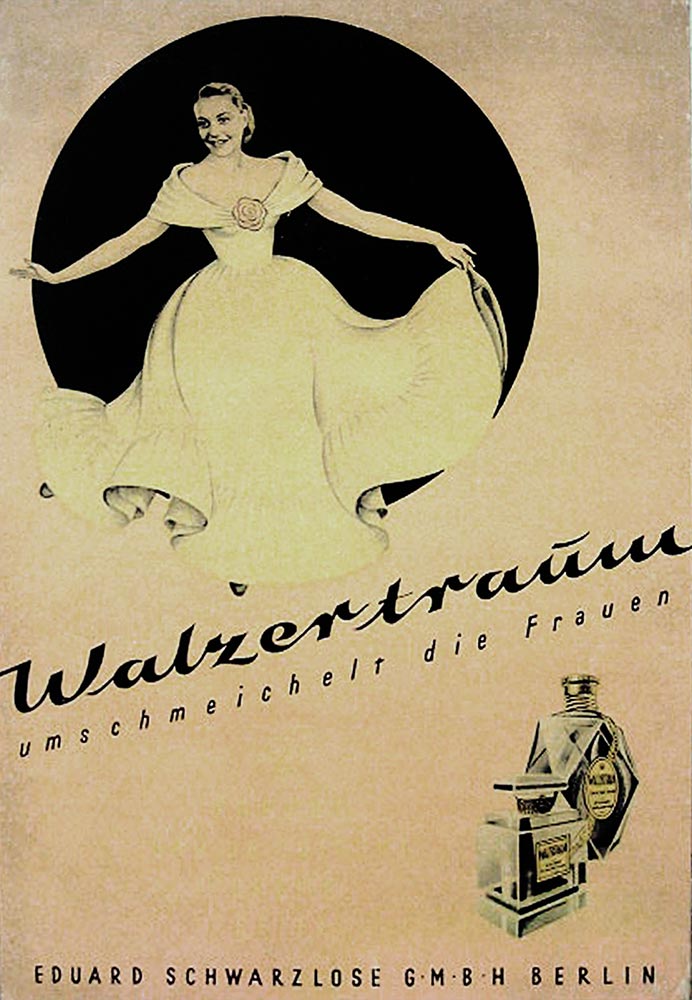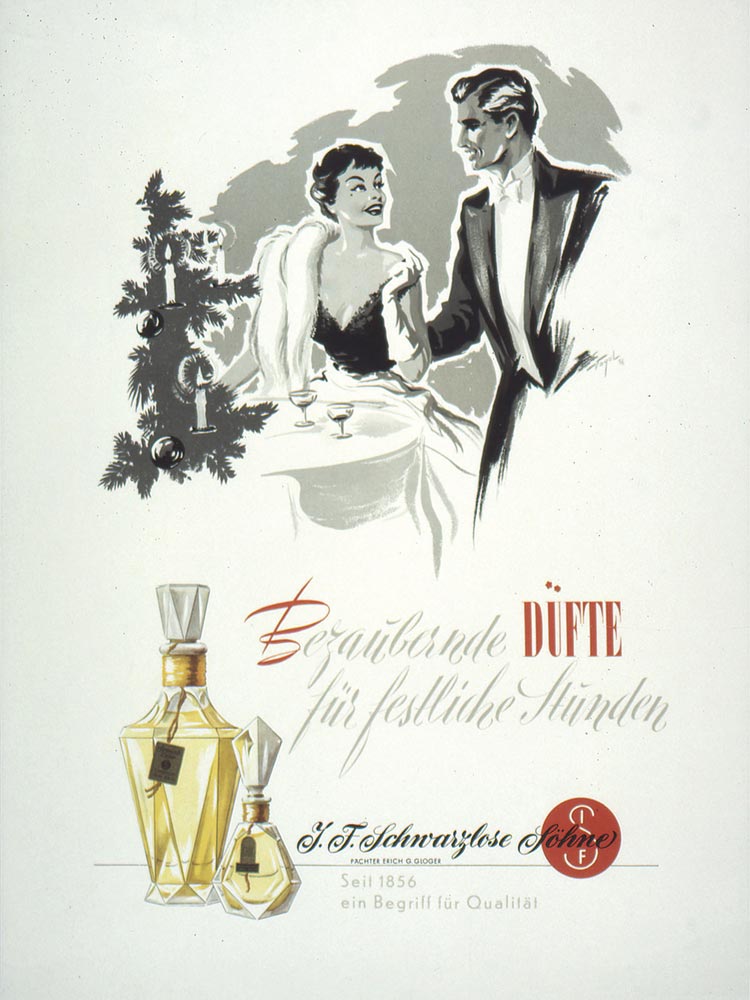 The company was closed in 1976, but was revived in 2012 and is now once again a leader in the perfume industry.