Description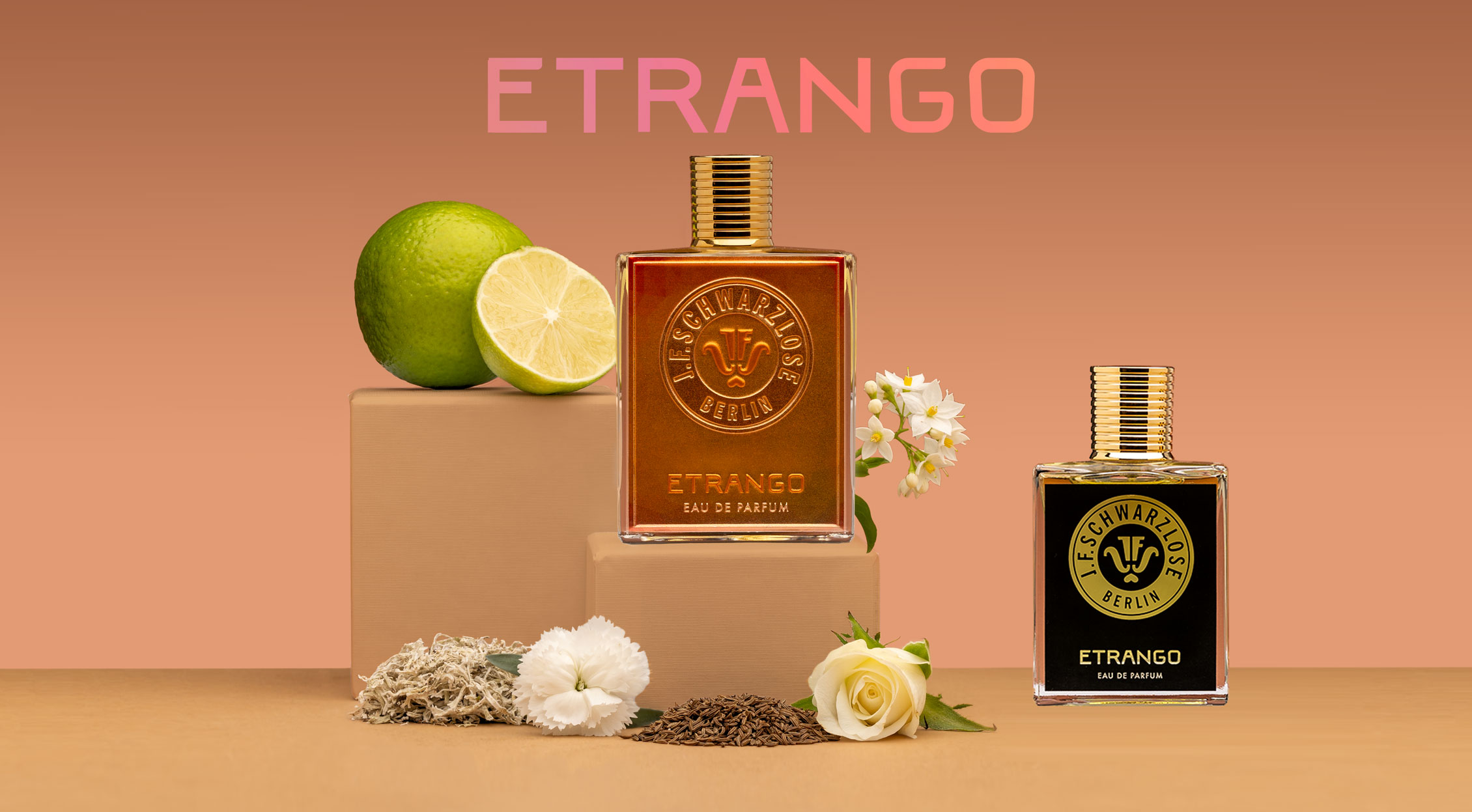 ETRANGO is a complex scent – vibrant, self-confident, exotic and irreverent – just like the city of Berlin. The 11th fragrance from J.F. Schwarzlose is a kaleidoscope for all senses. Each and every olfactory note is an invitation into the vaudeville of imagination.
A place where patchouli, tree moss and sensual cypriol tango in the underground, just before elegant Damask rose and Arabian jasmine beckon into the light of the metropolis. A place where aromas oscillate between seduction and delicacy to inspire the imagination -24/7. ETRANGO contains both the French word "étrange" (strange, unknown) and the English term "strange"; but it also sounds like "tango". Thus, ETRANGO invites metropolitan molecules to dance, inspires curiosity for the unknown, and leaves the ordinary behind.
J.F. Schwarzlose Berlin rewrites an exciting chapter of its own history with ETRANGO. When the original ETRANGO launched in 1929, it was presented in a flacon that featured a stylized silhouette of a metropolis. The fragrance was described as a "fantasy perfume – distinguished, innovative, powerful and long-lasting". In his contemporary adaptation of the flacon design, Lutz Herrmann evolves these characteristics visually and cites the iconographic forms in a way that is self-confident, elegant, timeless and urban. This comes to life in the still life visuals, the lettering and the front label of the 100 ml EdP bottle.