Description
LEDER
To mask the harsh smell of tanned leather, 17th century Parisian glove makers enhanced their products, reserved for the nobility, with oils of musk, ambergris and civet. What is now considered the typical smell of leather, since that time is the particular perfume used to scent leather and leather goods.
The room perfume LEDER also relies on sensual notes, whose effect is familiar and cozy like the finest leather. At once exciting and soothing, the fragrance pulses from a heart of warm leather notes, subtly flanked by saffron flower, vanilla, incense and an unusual milk note. LEDER evokes associations of libraries, salons or bars, where cozy sofa landscapes invite to posh idleness.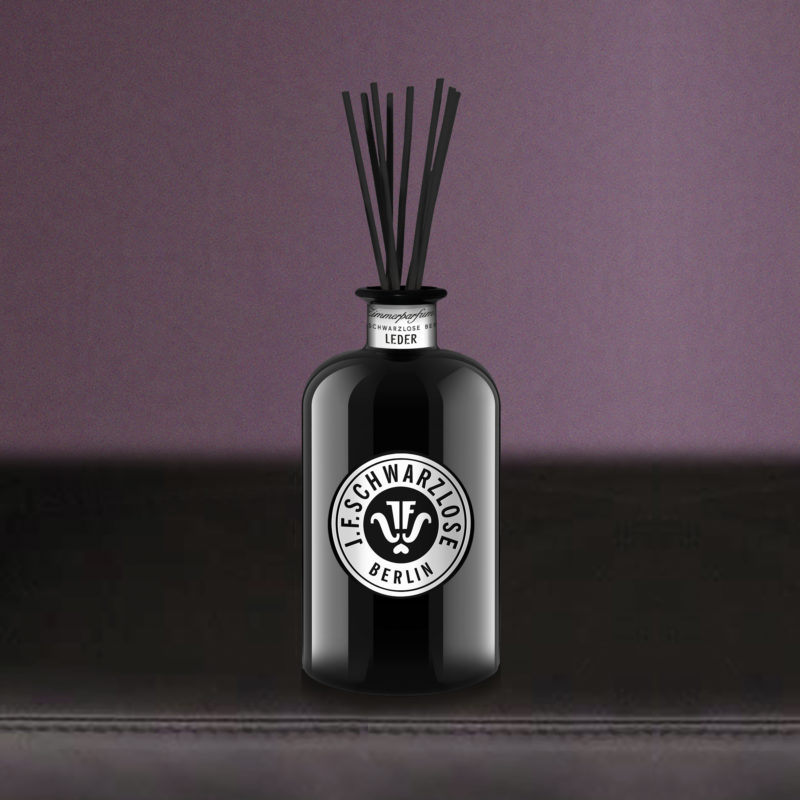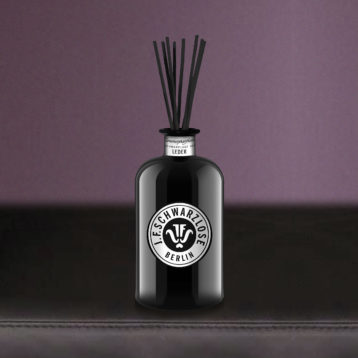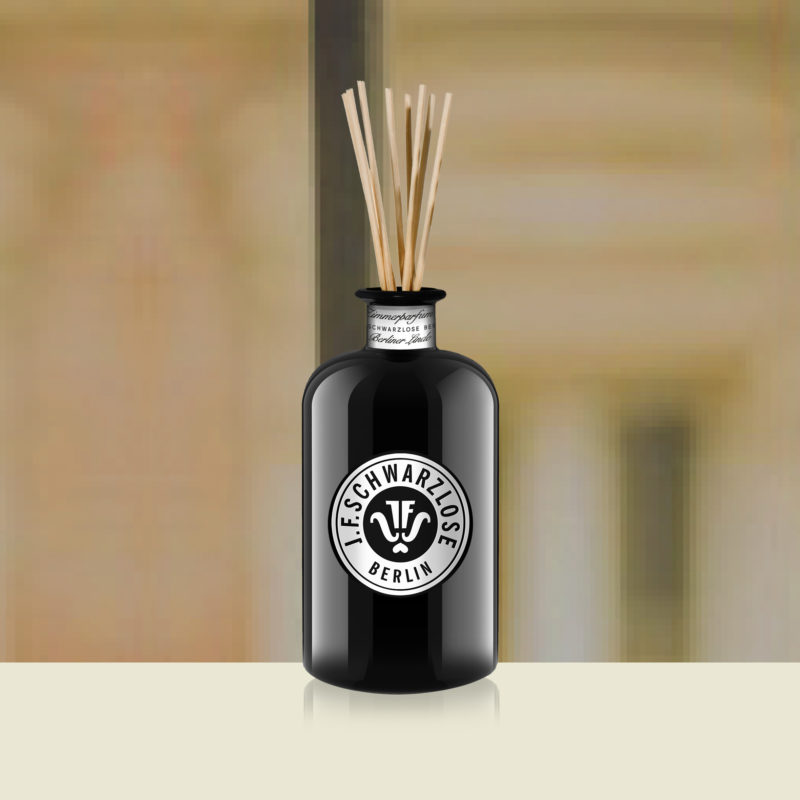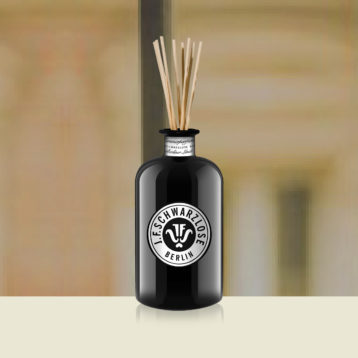 BERLINER LINDE
Old Schwarzlose documents often mention the Berlin linden tree as a typical odeur of the city. Like the avenue of splendor that Marlene Dietrich sang about, the sweet aromas of tree blossoms characterize the image of the capital.
Accordingly, the room perfume BERLINER LINDE invites you to a spring walk "Unter den Linden" – in refreshing accompaniment of linden blossom, magnolia, mandarin as well as jasmine and lively supported by cedar wood and a pinch of red pepper.
ZEITGEIST
Berlin is change, diversity, contrasts. Berlin is theater, museums, clubs and vaudeville. Berlin is politics, business, science, is festivals, startups, studios. Berlin is creative dynamism, a pulsating city in the flow of the zeitgeist.
The room perfume ZEITGEIST interprets this kaleidoscope of attributes as aquatic algae freshness, which meets profound nuances of amber, Peru balsam, musk and wood. An indoor perfumelike a summer rain – fresh and light as chiffon and yet intense, resonant and enveloping.
Directions for use:
With this high quality formulation, it is not necessary to turn the sticks over.