Description
1A-33 is the first new-interpretation and is one of the most successful fragrances of J.F. Schwarzlose Berlin.
In the 50s it was the decade-long bestseller of the traditional Berlin perfume brand. In addition to the perfume, there was a large range of soaps and powders of 1A-33. And even today the extraordinary fragrance formula of the noble perfume convinces with the lovely lime-tree blossom, magnolia and jasmine in the heart notes and the fresh top notes of manderine and spicy pink pepper. The lime-tree blossom extract symbolizes the famous "Berliner Luft", the air of Berlin, which swings around the beautiful boulevard of Unter den Linden in the middle of the city – but not only that makes 1A-33 a Berlin scent: The name of the fragrance itself embodies the German capital. It is based on the former license plate on Berlin cars. 1A stands for Berlin, the number 33 for the company's location in the district of Moabit.
With the revival of the brand in 2012 the bestseller of old days had to be one of the first fragrances to enter the market again. Today, the offices of J.F. Schwarzlose Berlin resettled in Moabit. With this flowery-fresh fragrance in the revitalized assortment, there is nothing that stands in the way of the brand to continue its beautiful traditions.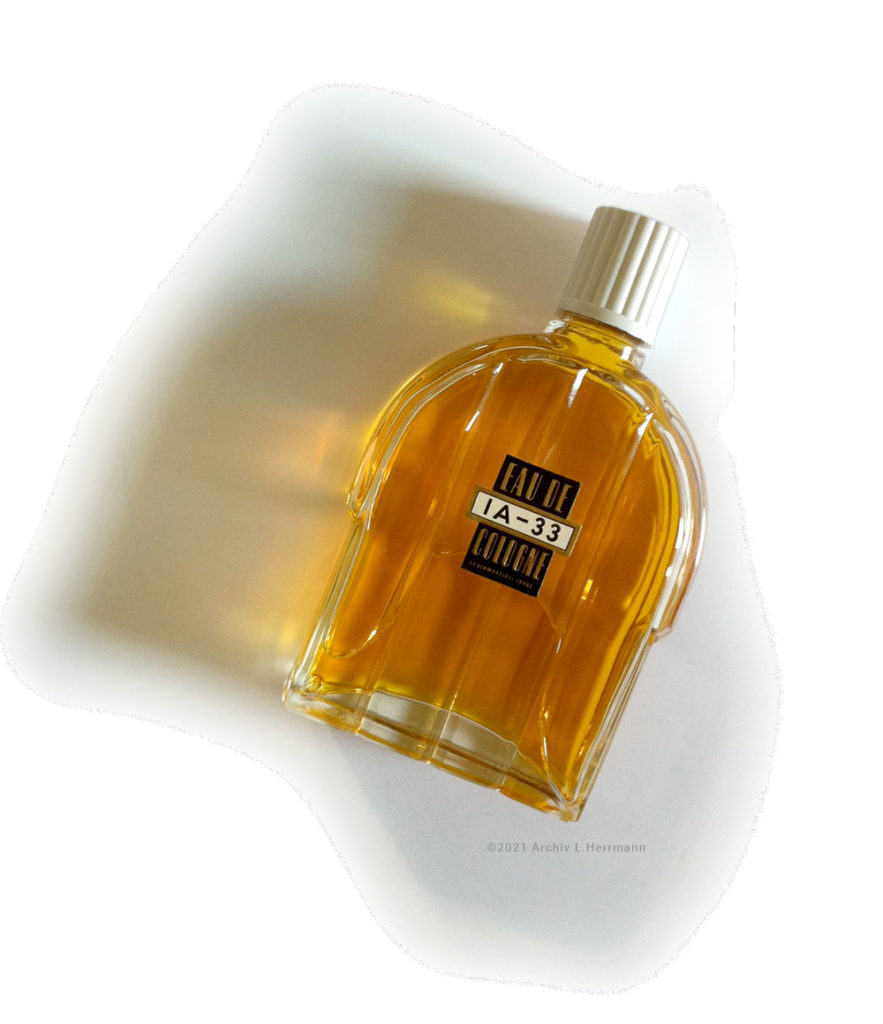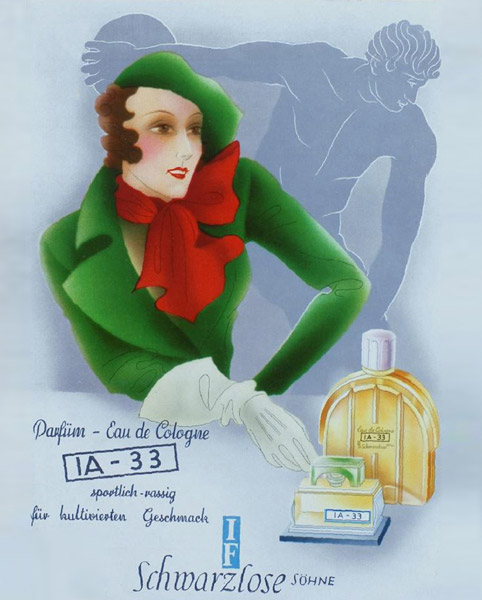 1931 – 1A-33 Display draft: Kurt Hilscher © Jean-Claude Hilscher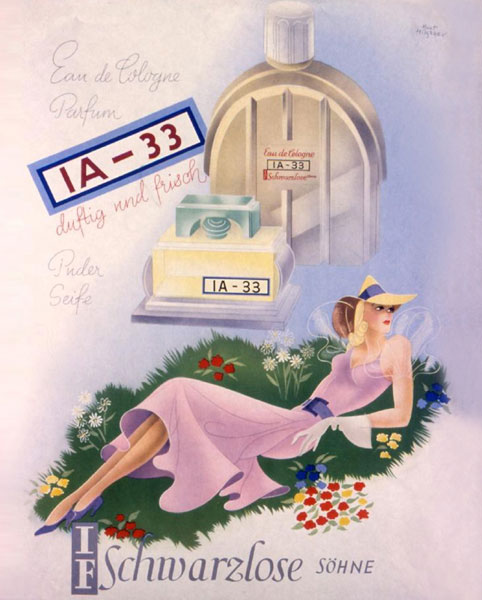 1932 – 1A-33 Display draft: Kurt Hilscher © Jean-Claude Hilscher