Perfumes beyond the mainstream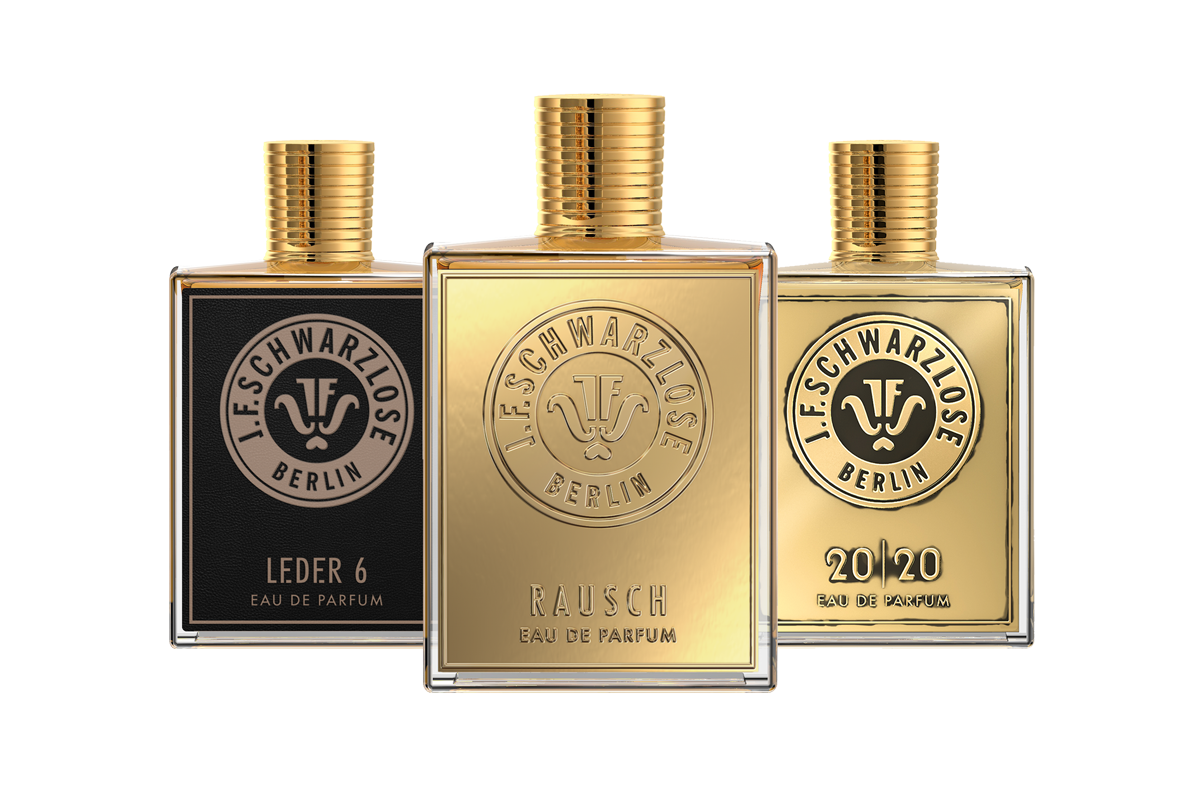 Discover our variety of high quality fragrances with the Discovery set.
Get a free scarf with an order of 50 € or more!
2.5% additional price advantage from now until 31.12. due to the reduction in value added tax to 16%.
From 1 July to 31 December, Germany will reduce the value added tax to 16%. We pass this on 100%: the amount to be paid is thus reduced by 2.5%. In our webshop until 31.12. you will therefore effectively pay 125.75 € instead of 129 € for a 50ml EdP, 184.24 € instead of 189 € for a 100ml EdP, 38.02 € instead of 39 € for a Discovery Set and 87.73 € instead of 90 € for the Selection Set. We have no influence on the implementation of the reduction of the value-added tax in retail.
J.F. SCHWARZLOSE BERLIN
TRADITION AND QUALITY SINCE 1856
The series of new perfumes by J.F. Schwarzlose Berlin includes creations that function like a mirror for modern Berlin. Designed for fragrance connoisseurs and individualists, they are confident without having to be loud. They are cosmopolitan and timeless, original and authentic and at the same time beyond any mainstream attitude.
»International perfume house, made in Berlin... causes a stir in beauty circles«

»Successfully revived a traditional brand... very successful«