Due to many inquiries our perfumed soaps 'GENTLE LIQUID SOAP – CARE SOAP' and '1A-33 SOAP – Piece SOAP' are now available again.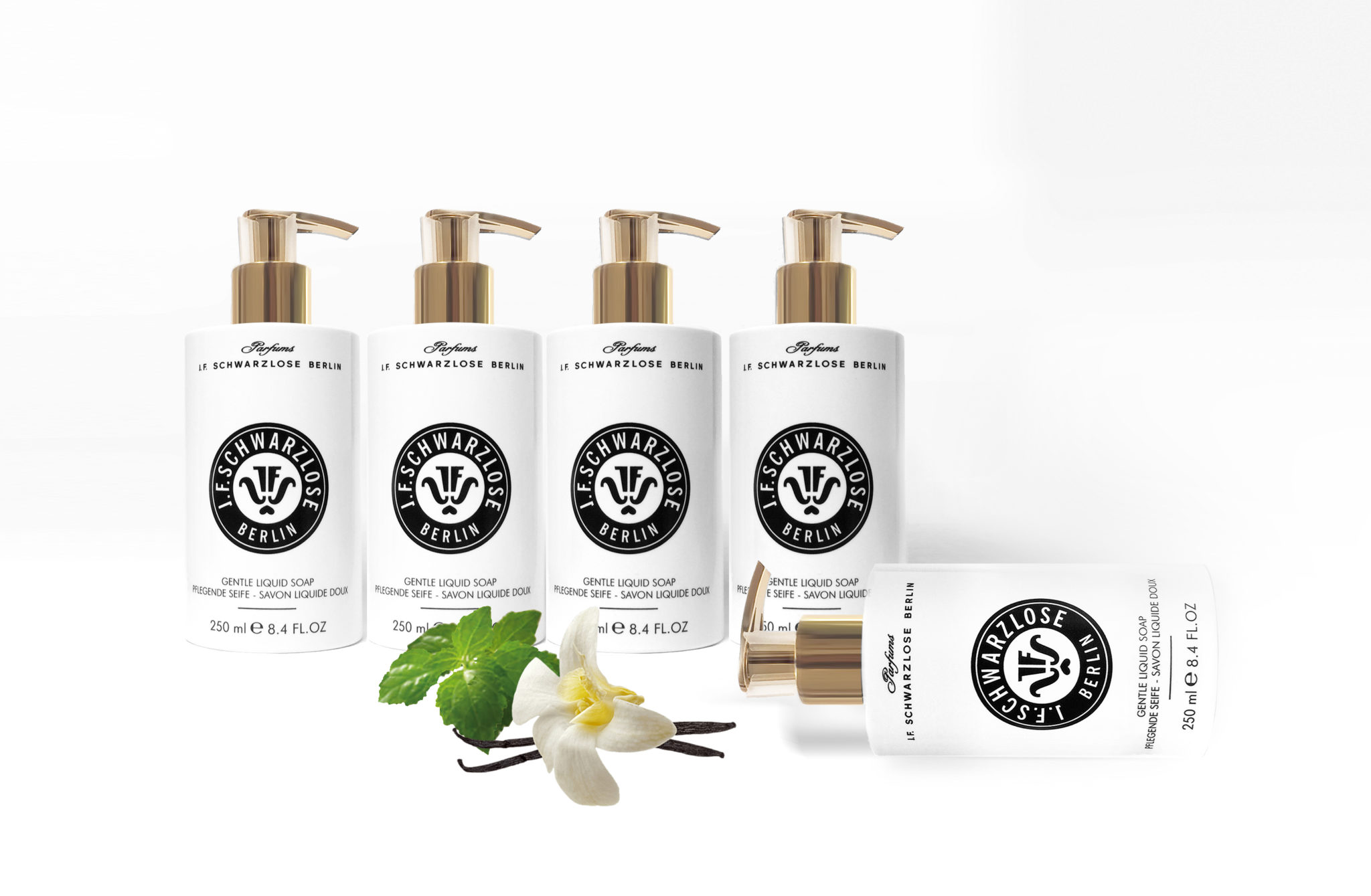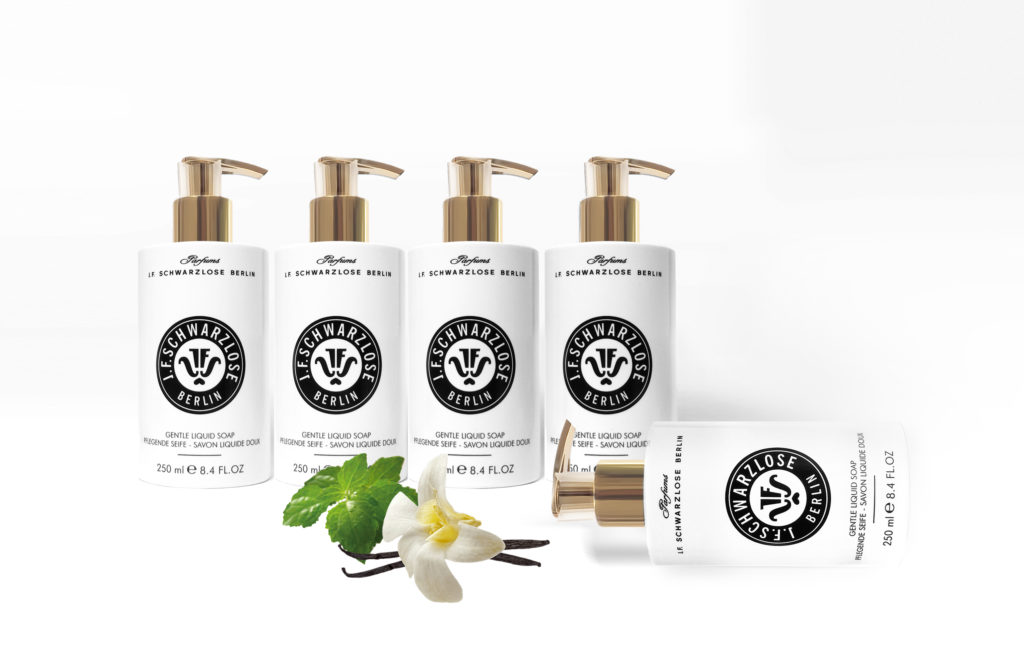 The GENTLE LIQUID SOAP is a liquid care soap, which combines the interaction of soft vanilla and exotic patchouli in its fragrance. The product is packed in a dispenser bottle – round and handy, in a simple black & white design.
The 1A-33 Scented Piece Soap is a tribute to the long tradition of soap production at Schwarzlose. Like the historical soaps from the 1920s, it is refined by embossing the company logo, wrapped in pleated tissue paper and placed in a high-quality packaging, 100% plastic-free and very environmentally friendly. The soap lathers finely and smells until the end, so it can be used up completely.