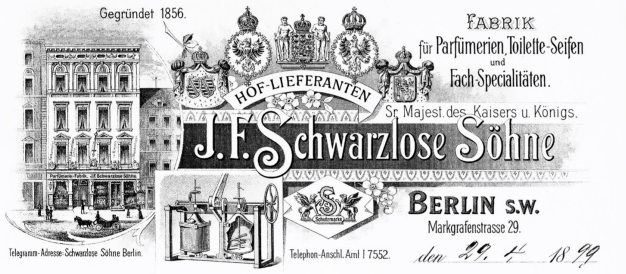 J.F. Schwarzlose Söhne began producing the finest perfumed soaps shortly after the company was founded in the middle of the 19th century. From 1899 onwards, the company's own soap production facility adorned the letterhead, because soap was a central part of the product range at that time and was one of the company's bestsellers until the 1970s.
THE HISTORY OF "1A-33" - FRAGRANCE & LUXURY SOAPS
The original 'IA-33' fragrance was created at the beginning of the 20th century, inspired by the first license plate system for automobiles, which was introduced in 1906. Roman I stood for Prussia, Roman II for Bavaria etc. A was the largest city in each country: "IA" for Berlin, "IIA" for Munich, followed by numbers.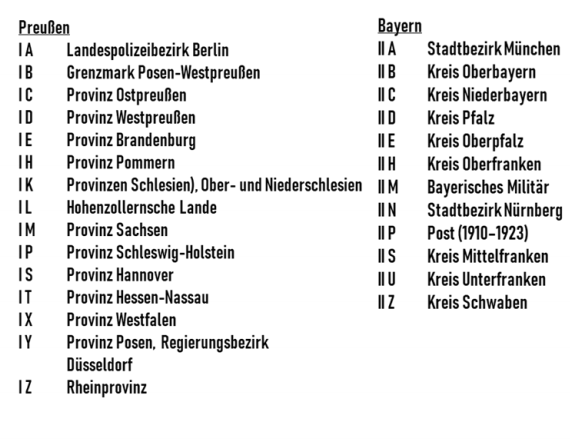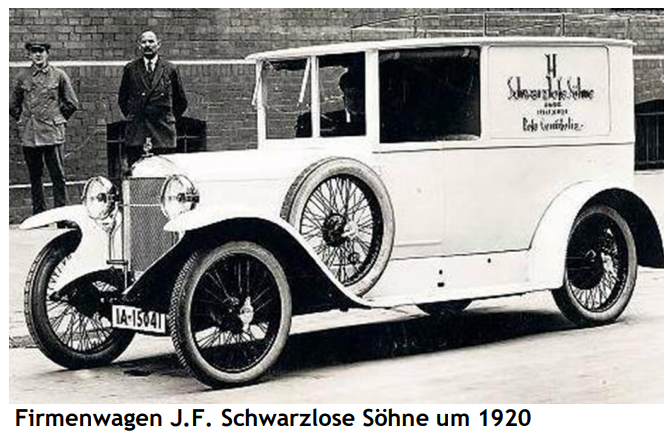 Then as now, the 'IA-33' fragrance contained the typical Berlin note of linden blossom, inspired by a drive along the magnificent avenue 'Unter den Linden' leading to the Brandenburg Gate, Berlin's equivalent of the famous Paris Champs-Élysées.
'IA-33′ became one of the most successful blackless lines with perfume, eau de toilette, eau de Cologne and soaps.
The current '1A-33' bar soap is based on this tradition.

Berlin's energy
Mandarin, red pepper, a chord of "Spree" drops
The heritage
Jasmine Sambac, lime blossom, magnolia blossom
The Rhythm
Pulsating cedar & iris powder